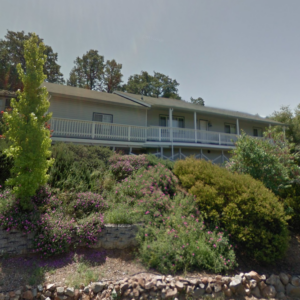 This Sonora, CA was in desperate need of an HVAC overhaul before the next summer rolled around. Their old central air system was old and inefficient. Each year, it used more electricity and did a worse job. The last straw was a coolant leak.
This unit used R22 refrigerant, which is no longer manufactured. As a result, it's tough to find and too expensive to be worth using. The homeowner was much better off replacing the unit.
But instead of going with a similar system, they opted for a significant upgrade with a mini split air conditioner.
In this case study, we'll go over:
Why We Replace ACs With R22 Coolant Leaks
Benefits Of A Mini Split Air Conditioner
Ductless Heating And Cooling Is Energy Efficient
Mini Split Air Conditioner Replacement In Sonora, CA
And, don't sweat through another summer if your air conditioner is on its last legs! Call or email Performance Based Heating And Air for a free consultation. We'll help you find the best way to make your home more comfortable and energy-efficient.
---
Problem: This Sonora, CA home needed a new air conditioner. The old one was leaking R22 coolant. Plus, it never cooled the west-facing bedrooms and attic space well enough.
Solution: Installed a four-zone mini split air conditioner to replace the failing, inefficient old unit. The new system cools each room perfectly while cutting down on energy bills.
---
Why We Replace ACs With R22 Coolant Leaks
Up until 2010, all central air systems used R22 coolant. But, since it's terrible for the environment, the EPA ordered manufacturers to phase it out.
As a result, no air conditioner built in the last decade used it. They all rely on R410A now. And, as of 2020, no one manufactures R22 anymore. So, what little that's left is hard to find and expensive when we can get it.
Plus, any system still using it is over ten years old. So, the odds are it's not even worth the extra cost to find and recharge the R22. It's likely on its last legs anyway. You'd be throwing good money after bad.
So, we usually recommend investing in a new system that will work better and cost less to run. This homeowner took our advice — and wanted to take their comfort and energy savings a step further.
Benefits Of A Mini Split Air Conditioner
A mini split air conditioner gives you the best of both worlds: the power and efficiency of a central air conditioning system with the customization of a window unit.
Instead of using ductwork to force cool air across the house, a ductless mini split has air handlers in each room or zone in the house. Each one cools just that area using a built-in thermostat.
This way, you can set each room to whatever temperature you want! Dial in each zone to the same setting for even cooling like never before across the entire house.
Or, set them all different: slightly cooler in the bedrooms if you want. Or have the temperatures change throughout the day depending on what rooms you use and when.
You'll get the temperature you want all the time. That's thanks to the ductless heat pump outside. It has a variable speed motor to maintain a consistent temperature all the time.
Contrast that with a conventional AC with a one-speed blower. It has to wait until your house gets a little too hot before it comes on full blast. You can feel those temperature differences.
But, you never get them with ductless.
Ductless Heating And Cooling Is Energy Efficient
The next advantage? Lower bills! Whether it's heating or cooling, a mini split uses less power than any forced-air, natural gas, or electric system available today.
After the initial investment, this homeowner will quickly break even and save even more money thanks to the difference in his bills.
There are two main factors for this. First is the variable-speed heat pump we mentioned. When it's blowing at a slower speed, it's using a lot less electricity. And, it spends most of the time at low speed.
It also uses less energy to run constantly than if it had to start up and stop and repeat that process a few times every house. Compare this to how a car gets better mileage on the highway than stopping and starting in the city.
Mini Split Air Conditioner Replacement In Sonora, CA
It takes a little longer to overhaul the entire home's HVAC rather than just swapping out the AC and condenser. But, not by much. We got this mini split air conditioner replacement completed in just two days.
Indoor Units
We designed a custom four-zone set up to ensure each room of the house got the comfort it needed. That meant one in each bedroom, including the biggest one.
The master suite, with an attached bathroom, only needed one air handler. It's strong enough to go through the opening from the bedroom to the bathroom.
Finally, downstairs only needed one air handler in the living room. With a cozy home like this, that's all we needed to cover that space, plus the kitchen and dining area.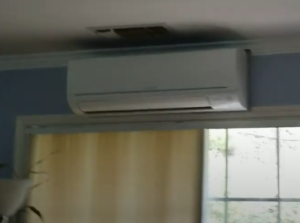 Connecting To The Heat Pump
Last, we needed to run the lines from each indoor unit to the mini split heat pump outside. The real challenge here is getting it all to blend in without drawing attention.
To make things easier. We ran lines from the bedrooms up through the attic, outside the house, and then through the crawl space to the heat pump on the other side of the home.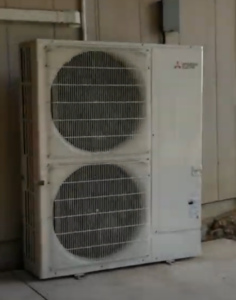 Then, we ran the last two lines, which were closer to the heat pump, right next to each other in a neat vertical line down the house. We traced the lines around the window's contours for the living room unit, so it wasn't that noticeable.
Meanwhile, all the homeowners see inside are a few neat wall-mounted units with no wires or lines sticking out of them. And, all they feel is excellent customized comfort in each room.
If you'd like to learn more about how your Groveland, CA can make your home feel great all year long, contact us at Performance Based Heating and Air today for your free consultation!