At Performance Based Heating & Air, we strive to provide the highest quality service to as many customers as possible. We've done installations from Valley Springs, CA to Groveland, CA and Angels Camp, CA to Tuolumne, CA. We've provided the best service to Tuolumne and Calaveras County homeowners for over 20 years.
Contact us online to find out how we can help you!
When You Need AC Replacement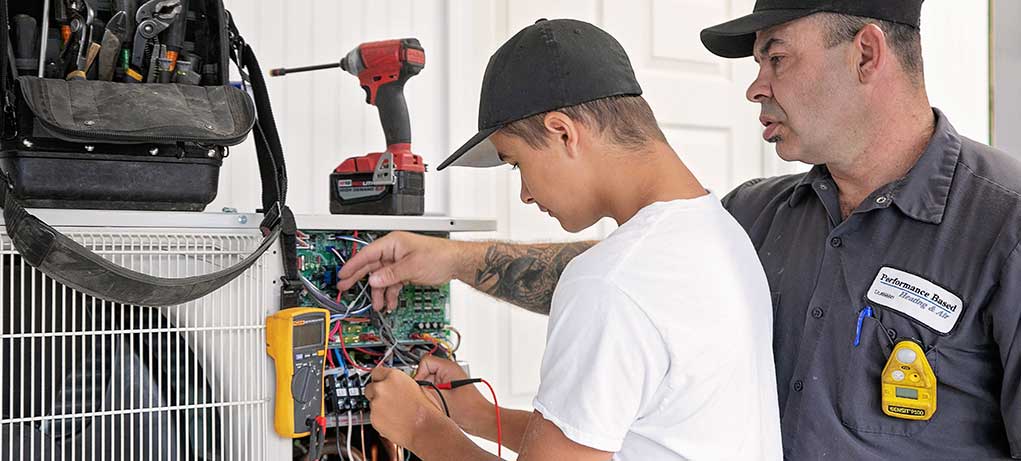 If your air conditioner is in its advanced years, it won't be long until you have to replace it. However, there are a few reasons to consider replacing it now rather than waiting until it completely fails. Here are a few things to consider.
If it's gotten to the point where your air conditioner can no longer keep you as cool and comfortable as you want, you may want to consider upgrading now to a more robust system.
Consider your energy bills; have you noticed them rising? As your air conditioner ages, it loses efficiency, which means you're shelling out more money every month in energy bills.
Lastly, look back at how frequently you've repaired your air conditioner over the last few summers. If you find that you consistently need repairs, it's a sure sign the system needs replacing now.
Call us and let one of our experienced technicians inspect your system and recommend a reliable Trane replacement.
Tips for AC Maintenance
If you perform routine maintenance on your air conditioner, you'll not only save money and energy, but you'll extend its lifespan and reduce the risk of expensive repairs.
The best time to perform air conditioner maintenance and tune-ups are during the spring, so you'll know that the system is ready to go once summer arrives. Here are a few tips for keeping your AC in top running order.
Remove Debris – Check the exterior condenser, compressor for leaves, dirt, grass clippings, and other debris. Remove the fan cage and use a wet/dry vacuum to clean the unit.
Clean the Fins – Check the outer fins and use a brush attachment on a vacuum to remove dirt and debris from the fins. Also, check to see if any fins are bent and straighten them.
Level the Unit – Over time, the pad on which the condenser sits can become uneven as soil shifts underneath. If the condenser isn't level, it can cause the unit to fail prematurely.
Clean the Evaporator Coil – On the inside unit, find the evaporator coil door and use a soft brush to remove any built-up dust. Most hardware stores also sell no-rinse coil cleaner, which you can also use.
Clean the Evaporator Drain – Over time, mold and algae can build up in the evaporator drain, causing a blockage. Again, you can use a wet/dry vacuum to clean the drain.
Change or Clean the Filter – Dirty air filters block airflow, causing the AC system to work harder, which reduces its lifespan. Most experts recommend changing or cleaning the filters at least once a month.
Call a Professional – Lastly, it's wise to have a professional come in once a year to inspect the system and find any minor issues.
Call the experts at Performance Heating & Air and ask about our service and repair options.
Why We Trust Trane HVAC Systems
Although we service all makes and models of HVAC systems, we exclusively install Trane HVAC systems. Trane has been voted America's Most Trusted™ HVAC System five years in a row by Lifestory Research.
Trane has over 120 years of experience in the heating and cooling business and designs their systems to withstand the most extreme conditions. Every Trane system undergoes weeks of testing, including bone-chilling cold and blistering heat to ensure they perform reliably no matter what.
Local Reviews
for Groveland, CA
Powered by Nearby Now
---
Jacob K.
Air conditioning installation in Groveland 95321
Near
Breckenridge Rd,

Groveland

,

CA

95321
Jacob K.
Generac Generator estimate in Groveland 95321
Near
Big Foot Cir,

Groveland

,

CA

95321