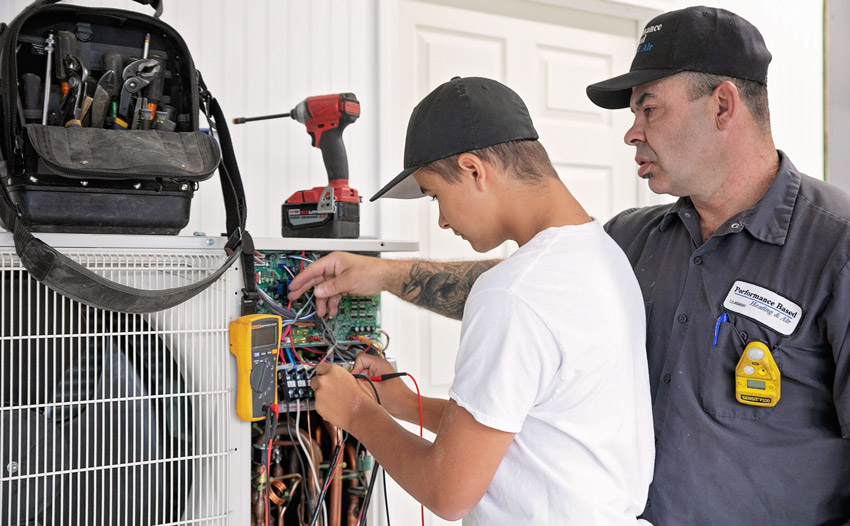 With a name like that, it's no wonder that hyper heat systems are catching steam! This is state-of-the-art technology that can make managing your temperature easy as can be.
Our team at Performance Based Heating & Air is full of the hyper heating experts that can warm your home up in no time, especially for those chilly winter nights that can sneak up on Sonora, CA residents. Call and find out why your neighbors can't get enough of our service!
Interested in other forms of ductless heating and cooling Check out the heat pump services we offer.
What Is Hyper Heat and How Does It Work?
Traditional heat pumps were a game-changer when they came into the scene. By transferring warmth between the indoors and the outdoors, they let homeowners manage their home's temperature with a convenience unmatched by older systems like furnaces and stoves. Still, they weren't perfect, and often left people cold in the dead of winter.
Hyper heating is the solution to that problem. They don't depend on a refrigerant that fails when things get too cold. Designed to work at maximum efficiency even in the coldest of climates, these systems can keep you warm regardless of the weather.
What Are the Benefits?
Like most new technologies, hyper heating comes with its own list of perks. Since they're built to work under more extreme conditions, they use up energy much more efficiently than heat pumps and other, older systems. This means you reduce your carbon footprint and save money while doing it!
You can also get these benefits with very little hassle. Hyper heating systems are easy to install, and only take about a day to set up with the right expertise. Better yet, this also means little to no mess left behind, so you can feel safe in enjoying your home's cozy warmth without worrying about even the most minor cleanup! If you're ready to upgrade your home with a hyper heating system that won't let you down, it's time to call!
Why trust us with all your home heating needs? Just see all the wonderful things our customers have to say about us on our reviews page!