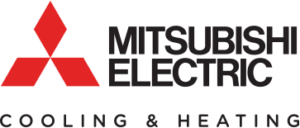 Control Your Comfort
Whether it's heating or cooling, Mitsubishi ductless units can turn
any room, zone or your entire home into an oasis of comfort.
Mitsubishi Ductless Makes Comfort Personal

Mitsubishi Ductless Heating

The advances in the heating performance of our units are unmatched. Our available H2i® technology can heat your space effectively even when temperatures  outside are down to -13°F.
Save on Energy Costs with Zoned Temperature Control
Mitsubishi Ductless Cools

Recognized worldwide as the best air conditioner on the market.
Control Your Zone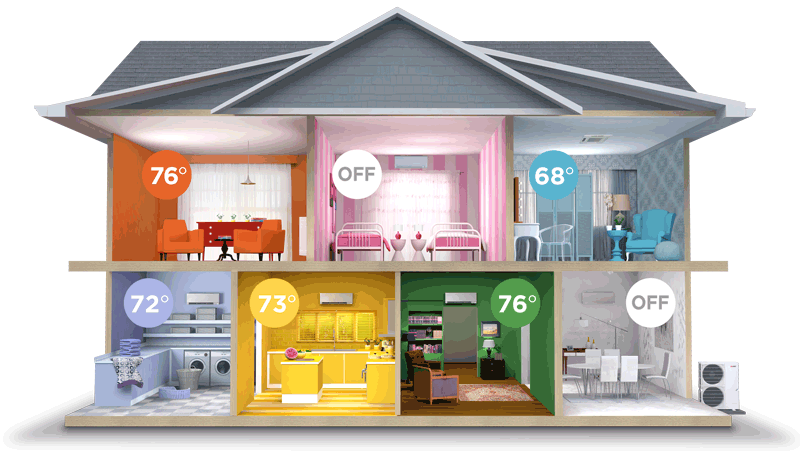 Room by room temperature control
Whisper-quiet
Odor filtration
Improves air quality, reducing dust, mold and allergens
Allergen filtration
No more hot or cold rooms in your room
Turn OFF unoccupied rooms
Up to 40% more efficient than central air
Mitsubishi Electric brings unmatched energy efficiency, performance and control to home cooling and heating. It's never been easier to keep everyone in your house comfortable, without spending a fortune on your energy bills. Mitsubishi Electric Zoned Comfort Solutions™ are perfect for any situation, from a hot or cold room to a whole-home renovation. These systems give you more control over the temperatures in your home, and do it better than central air.
Additions, Renovations, and New Homes
You don't have to install ductwork to make a living space comfortable. Mitsubishi Electric ductless solutions require only a 3″ opening for two refrigerant lines, control wiring and electrical connections. Mitsubishi Electric ductless is the perfect solution for new additions, for renovated bedrooms and office spaces, for garage and basement workshops or studios. And it's a lifesaver for any home that can't accommodate ductwork.
Outdoor units come in a wide variety of capacities, are compact and easy to install and camouflage

Attractive enclosures are available to beautify and protect outside refrigerant and electric lines

Indoor units can be installed anywhere in the room — on ceiling, wall, or floor
Customize Your Comfort, Customize Your Look

Wall-mounted Indoor Unit
Slim, wall-mounted units provide individual room comfort control.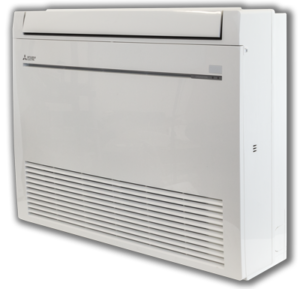 Floor-mounted Indoor Unit
Ideal for areas that are smaller or don't have as much wall space.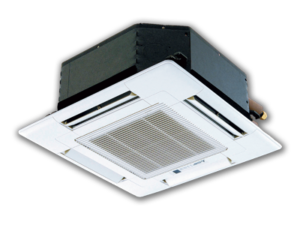 Ceiling-recessed Indoor Unit
Wider 4-way airflow pattern for better air distribution in a less obtrusive style.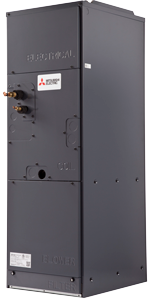 Multi-Position-Ducted
The perfect solution for larger zones or the entire floor. (Multi-zone applications only).
Choose from different styles of ductless and ducted indoor units.
Our solutions can be customized for any home.
How a Mitsubishi Electric Cooling & Heating System Works
Service Area
Serving Tuolumne and Calaveras Counties.
HVAC Contractor in Copperopolis CA With Performance Based Heating And Air
HVAC Contractor in Copperopolis CA With Performance Based Heating And Air
Reasons For Selecting Performance Based Air And Heating
Do you need to install a new heating and air conditioning system for your home? Maybe you're interested in having a system installed and not just a few AC units in your windows. Regardless of what you want, you should contact a professional.
A professional HVAC installer can help you choose the right system. They will ensure everything is installed properly too. With that said, let's go over the top reasons why you should choose us as your HVAC company.
We can install a range of equipment that can change your home's temperatures. We can install equipment for large corporations, large businesses and we can install equipment that is designed to maintain steady temperatures in the building it is being used in. The truth is installing an HVAC system doesn't have to be expensive.
In fact, single family homes can spend a few thousand dollars to get a new system, while large businesses may spend a few hundreds of thousands. It's a good idea to check out a few companies to see what they offer and for how much. Also, make sure you check the reputation of the HVAC companies you're researching.
Air Conditioning Contractor Specialists
One of the main reasons people contact a professional HVAC company is to get a brand new AC system. There are many types of air conditioning systems, with some being powered by either gas, propane, electricity or gas. Regardless of the type of AC system you want, a professional can install it within a short period of time.
It is a good idea to research your project before the hot summer months arrive. This gives you plenty of time to compare systems and companies, and you'll be able to request multiple bids before deciding which company and AC system you want. However, you might want to use a company that can also perform repairs on systems, that way if your HVAC system suffers with problems, then they can fix it. Plus, they can repair your current AC system, if you don't wish to buy a new one.
Air Conditioning Repair Service Copperopolis CA
One of the most common problems people experience with an AC unit is it gives out from out of nowhere. This can happen for many reasons, such as issues with coolant, the motor or issues with the filter. Sometimes it's not even a mechanical issue, as it can be the ducting system itself being the problem. Ducts can become clogged and they require cleaning from time to time.
However, it is often an electrical problem that's the culprit. Besides that, some people contact a professional if they want a backup system for their building or home. When you decide to have a new system installed, make sure you hire a performance based air and heating professional.
Whatever HVAC company you decide to hire, make sure they have experience dealing with all kinds of issues relating to AC units, regardless of how small or large the system is. If you have recently installed an AC system, then contact the company that installed it because the chances are it is covered by a warranty. Many companies have warranties on their services, typically for at least six months.
With a warranty, you don't have to pay to have your system repaired. However, if you have a large building, the issue might be with the furnace and not actually the AC system. So, don't just assume an AC is behind the problem, if you have a larger building.
An older furnace might take awhile before it works properly, and parts might not be widely available for it. If your system is newer, the chances are it can be fixed very quickly. In fact, it might be able to be repaired within a day. Generally speaking, a furnace should last for at least 10 years before it experiences severe issues.
If you're looking to have your furnace fixed, then choose a reputable company. Make sure they have experience with installing furnaces of all sizes. Also, choose one that installs only high quality systems.
If you want to have a unit installed, then contact a professional that serves your area. As previously mentioned, you should have a system installed before summer arrives because this makes things a lot less stressful. For instance, if you're in the northern hemisphere, then you should contact a professional in early March because this gives you a lot of time to decide what company to use, request quotes and gather other crucial info. Plus, this gives you enough time to test out your system for a few months prior to summer.
A good company can install any unit and they can perform maintenance once your unit is installed. This is recommended because maintenance can prevent small issues from turning into more complex and expensive issues. There are many websites out there that show the services they provide so check out a few sites to get an idea of what can be done from companies you're looking at. Make sure to request several quotes because this is how you'll find the best deal.
Heating Contractor: We Repair Them 24 Hours A Day
When your system breaks down, then you'll want to contact a professional right away, regardless of you have a brand new heater or an older one. You want to call someone who knows how to make repairs and who can do it fast. Remember, it can take a few days for parts to come in if your unit is older, so the sooner you contact a professional, the better.
You can have a professional inspect your system, unless you don't mind buying a brand new one. That being said, your system might not be working right due to a faulty circuit breaker or there might be something seriously wrong with the system itself. A professional will let you know what's wrong with your system and then you can decide to either fix it or have a new one installed.
AC Installation Copperopolis
If you need to install a new AC unit, then you will definitely want a professional to do it. If your building is large, then consider installing a central air system instead of buying and installing individual AC units. Installing single units can cost you a lot of money.
Also, consider using a professional that is well-known. Sometimes they can provide you with great deals that are hard to match. Not only that, but they typically use quality equipment when installing units.
Many people choose to upgrade from their window AC units because they are easier to use. Some people burn wood or pellets, but they are happy when they finally make the switch to thermostats, but do make sure you contact several contractors to request estimates. You want to make sure you choose a professional that has plenty of experience.
In some cases, the company will have over thirty years of experience, but usually this means the company as a whole has experience. This is good news because it means you'll receive excellent service. The company will determine what the estimate is and then you'll have a better idea of how much everything you cost you.
Furnace Repair Service & Installation For the Shaws Flat Area
When you want to install a furnace, the chances are you have an office building or large facility and you want to save some money. In fact, many companies make the decision to install a brand new and modern furnace. This is because a modern furnace can save them money in the long run.
Heat Pump Installation
When you have received your quotes, you can decide what company to use, but make sure you hire the one you believe will do the best work. You'll want to consider how much you'll be charged too, as well as how long everything will take. Don't forget to keep in mind that the equipment they will be installing will play a role in how much you'll pay.
Many contractors can install just a single unit, which allows you to save a lot of money. However, make sure you compare as many contractors because different ones may have different sales on single units. You can ask friends and family members if they know of any AC contractors and you can conduct your own research online. The more time you take to compare contractors, the more deals you'll likely find.
Another tip to consider is to read reviews on various companies because this will help you learn a lot about the ones you're researching. You might find that one HVAC company has far better deals than other HVAC contractors, and you might find a review or two that mention a company you didn't even knew existed. As previously mentioned, it's all about researching many contractors and requesting as many estimates as possible. When you have your list of estimates, you can compare each one and compare each company before you make a final decision on which one to use.