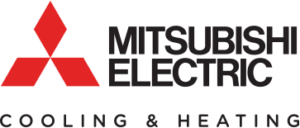 Control Your Comfort
Whether it's heating or cooling, Mitsubishi ductless units can turn
any room, zone or your entire home into an oasis of comfort.
Mitsubishi Ductless Makes Comfort Personal

Mitsubishi Ductless Heating

The advances in the heating performance of our units are unmatched. Our available H2i® technology can heat your space effectively even when temperatures  outside are down to -13°F.
Save on Energy Costs with Zoned Temperature Control
Mitsubishi Ductless Cools

Recognized worldwide as the best air conditioner on the market.
Control Your Zone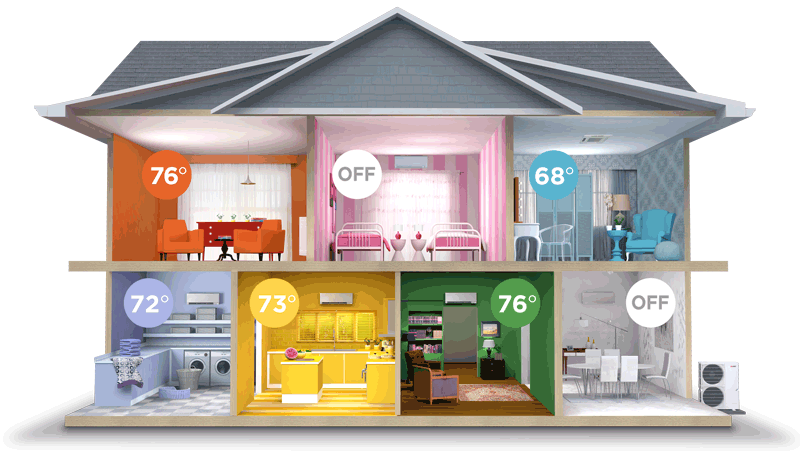 Room by room temperature control
Whisper-quiet
Odor filtration
Improves air quality, reducing dust, mold and allergens
Allergen filtration
No more hot or cold rooms in your room
Turn OFF unoccupied rooms
Up to 40% more efficient than central air
Mitsubishi Electric brings unmatched energy efficiency, performance and control to home cooling and heating. It's never been easier to keep everyone in your house comfortable, without spending a fortune on your energy bills. Mitsubishi Electric Zoned Comfort Solutions™ are perfect for any situation, from a hot or cold room to a whole-home renovation. These systems give you more control over the temperatures in your home, and do it better than central air.
Additions, Renovations, and New Homes
You don't have to install ductwork to make a living space comfortable. Mitsubishi Electric ductless solutions require only a 3″ opening for two refrigerant lines, control wiring and electrical connections. Mitsubishi Electric ductless is the perfect solution for new additions, for renovated bedrooms and office spaces, for garage and basement workshops or studios. And it's a lifesaver for any home that can't accommodate ductwork.
Outdoor units come in a wide variety of capacities, are compact and easy to install and camouflage

Attractive enclosures are available to beautify and protect outside refrigerant and electric lines

Indoor units can be installed anywhere in the room — on ceiling, wall, or floor
Customize Your Comfort, Customize Your Look

Wall-mounted Indoor Unit
Slim, wall-mounted units provide individual room comfort control.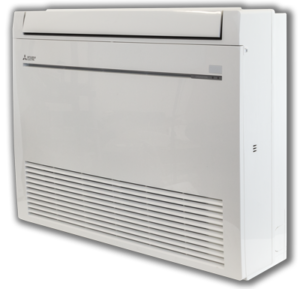 Floor-mounted Indoor Unit
Ideal for areas that are smaller or don't have as much wall space.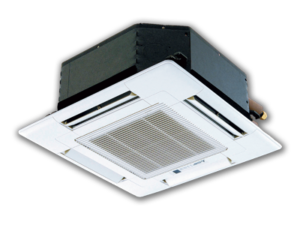 Ceiling-recessed Indoor Unit
Wider 4-way airflow pattern for better air distribution in a less obtrusive style.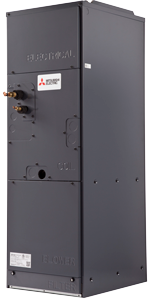 Multi-Position-Ducted
The perfect solution for larger zones or the entire floor. (Multi-zone applications only).
Choose from different styles of ductless and ducted indoor units.
Our solutions can be customized for any home.
How a Mitsubishi Electric Cooling & Heating System Works
Service Area
Serving Tuolumne and Calaveras Counties.
HVAC Services
HVAC Contractor in Arnold CA With Performance Based Heating And Air
Reasons To Choose Performance Based Heating And Air
Do you need to have a heating and cooling system installed in your home? Perhaps you want to have something that goes beyond just having a couple of air-conditioning units in a few windows. Many homeowners hire a professional to install an central heating and cooling system that will keep their house warm in the winter and cool in the summer. The following information will show you why working with our contractors is the best decision you can make to meet these objectives.
We can install a wide range of equipment that is designed to change the temperature of the interior of your home. The equipment may also be used in large businesses and corporations, and has been designed to maintain the equilibrium of the air inside of the building it has been installed it. This can be very inexpensive. The cost is only a few thousand dollars on a single family house, while the cost could end up being hundreds of thousands of dollars on a building. It is a smart idea to compare different companies that are available to find out what they are offering for this type of service. When doing your comparisons look for reputable businesses with affordable prices.
Air Conditioning Contractor in Arnold CA Specialists
Getting an air-conditioning system installed is one of the major reasons why people contact an HVAC company. There is a broad range of different types that are available, including systems that are powered by electricity, gas, propane, and ones that transfer thermal energy. All of them can be installed fairly quickly. However, we do recommend that you get your project started before summer is near. That will give you enough time to research the different companies that are available, received several bids for the cost of the project, and then make your final decision. You may also want to contact a business that repairs existing HVAC systems if you are having problems or it was recently installed, or if you purchased a house or building that came with an older unit.
Air Conditioning Repair Service Arnold CA
One of the most common problems that you will encounter with any system is for the AC unit to give out. This can be caused by many different reasons, which include problems with the filter, coolant, or motor. Sometimes it is not a mechanical problem but instead is related to the duct system that transfers cold in different areas of the building or house. Blockages may form over time and have to be cleaned. A majority of problems, however, usually do relate to something electrical. There are a few other reasons why you should call a company that repairs air conditioning systems. One example is if you don't have a backup system to keep your family or workers cool. To have a system installed, many people recommend that you choose a reputable Performance Based Air and Heating company.
Any AC company that you call should be one that has lots of experience dealing with all of the major problems that air-conditioning units tend to have, no matter what size they are. If you recently had one installed, you might just need to call the company that installed it and use the warranty that came with it. Most companies provide you with a minimum of six months on parts that you don't need to pay for, that can get your new system working once again. However, if you have a larger building, the furnace might be the problem if it is related to the heating system.
Getting an older furnace repaired can take some time. Many of the parts may not be readily available. Usually new systems can be repaired fairly quickly, particularly if it was constructed recently, and often only need one day or less to get it back up and running once again. A furnace will typically last for around 10 years or maybe longer, if you have one that actual customers have given plenty of positive feedback. For the installation you will want to choose a company the uses only the best systems available and that are highly recommended.
In order to have a unit installed, you need to find a professional to hire that does installations in your area. As discussed previously, you need to take the time frame into account in terms of how soon it will be before summer hits. As an example, you would need to start contacting companies in late February in the northern hemisphere, to allow enough time to get estimates and have a business start on the project. That would allow enough time for everything to be installed and working before April and May.
You should also have maintenance performed on your system on a regular basis, to make sure that small problems don't end up turning into very expensive big ones. Most company websites will state that that provide services, so you can choose one quickly. Always get estimates first from each company you find since that can help you save hundreds of dollars in expenses.
Heating Contractor: We Repair Them 24 Hours A Day
Anytime your system breaks down, whether your house has old baseboard heaters or a central system, the company you call should know what to do to get everything repaired properly so that it works correctly once again. If you have an older unit if may take a few days to get parts orders. You can also have basic heater repairs performed.
Unless you want to purchase a new system, you might to consider hiring a professional to check out your current system to diagnose what its problem is. It could be something simple such as a circuit breaker that isn't working properly, or something inside of the system might have a major failure. Over the phone you can discuss the specific type of heating system that you have. The profession will tell you when they can come out to determine what the problem is. If you are considering have a new unit install this is also a good time for you to ask about that.
AC Installation Arnold
If you really need to have an AC unit installed, then there are those types of professionals that are available to do that. If your structure is large, then it is highly recommend that you purchase a central air unit since it will cost you a lot more money to buy individual AC units. It is also recommended that you consider installing central air. You can often get a much better deal if you have everything installed at the same time. They also use the same kind of equipment for powering both and sending air throughout your facility or home.
It is the top choice for many people who are making an upgrade from their window-based units. This type of system is much easier to operate as well. Some people still burn wood or pellets, so when you switch everything over to a system with thermostat controls, you can save lots of time and money. To get estimates, you will have to contact contractors. However, you will get the exact end result you need to maintain constant temperatures on the interior of your home, as long as you hire someone competent to do the work for you.
Most company will have many years of experience. In fact, the combined experience of the owner of the company, along with all of the employees that work there, might total up to several decades, and that can help to ensure that you get the best possible service. They can provide you with an estimate on how much it will cost to get everything installed, including a furnace if you are getting that also.
Furnace Repair Service & Installation For the Shaws Flat Area
After you have made the decision to install a furnace, most likely that decision was based on having a bigger facility such as a school or office building. It may mainly be an economic decision, and most business owners have a tendency to be motivated to consider this specific options since modern furnaces are known to be quite reliable.
Heat Pump Installation
After getting all of the estimates, you can then make your final decision and hire the the company that you think will be able to do the best job. To make your final decision, you will need to consider how much they are charging, how long it will take to complete your installation, and the type of equipment you are having installed.
If all you need is a unit, that is an option you can take full advantage of. Sometimes various contractors will run sales which can end up saving you thousands of dollars. Also, if you know any business owners they may be willing to give you their personal recommendations, or you can get them from friends or family members if they have recently used a reputable company that ca help you with getting an unit installed. It definitely pays off to spend extra time looking for a reputable air-conditioning company that does repairs and installations near me in Arnold CA.