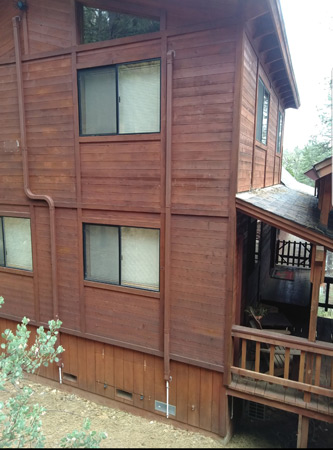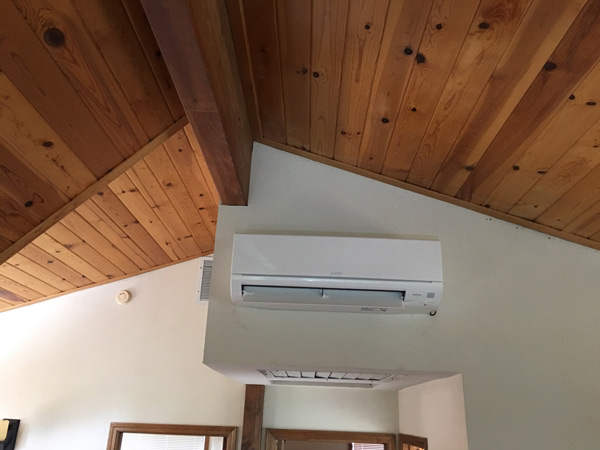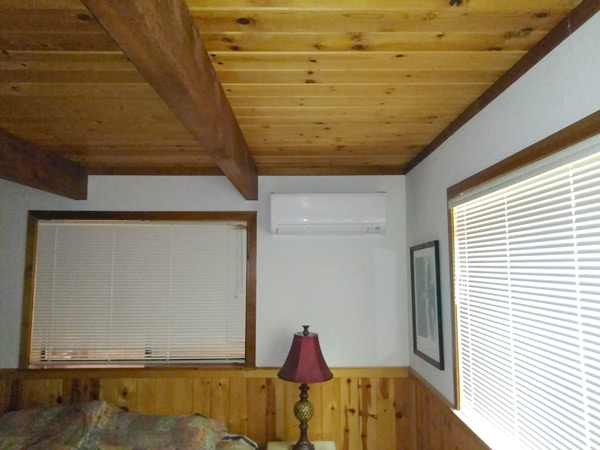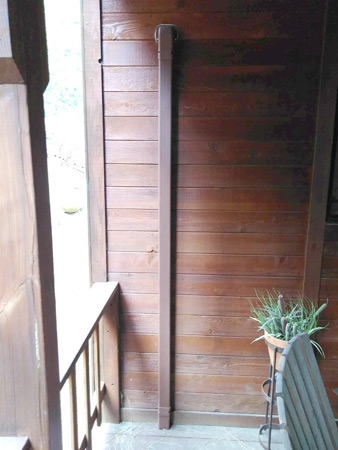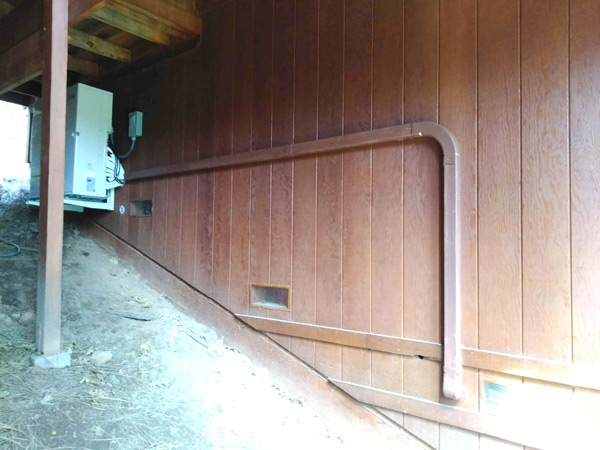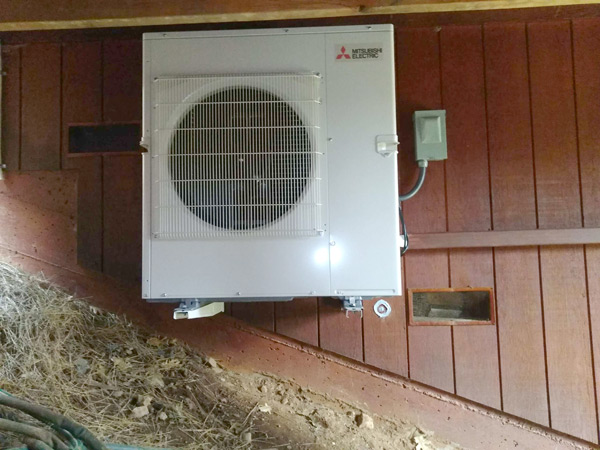 We got a call for a home in Arnold, California that had 3 levels, elevation 4000ft. But our area has been experiencing rather hotter than normal summers and the customer was ready to be more comfortable in the summer.
Problem: Loft area of cabin gets to hot in summer but the customer also wanted some additional heating during the winter.
Solution: We installed a 3 ½ ton, 19 SEER, 5 zone, Mitsubishi Ductless mini split covering 3 levels and painted the track to help it blend in with the home.
The unit we were able to hide under the deck in an area we could still service if it ever needed to be repaired while hanging it on brackets to keep it out of the snow level.
The first-floor bedroom got a 1-ton unit for primarily heating in the winter. it can cool however there is very little load on the first floor of tri-level home so the size of this wall mount reflects the need for heat.
The main floor we installed a wall mount in the bedroom for individual control.
Then on the top floor we added one large unit and two small units for each bedroom. We also added WiFi to the top floor large wall mount so they could remove the majority of the heat in the home prior to making the trip up to their cabin.
We dropped off the track a few days early so the customer could paint it and have it ready when we started the job. It made a huge difference in how the home looked at the finish of the job.
Now they will be able to maintain the same temps throughout the home using the least amount of electricity as possible.