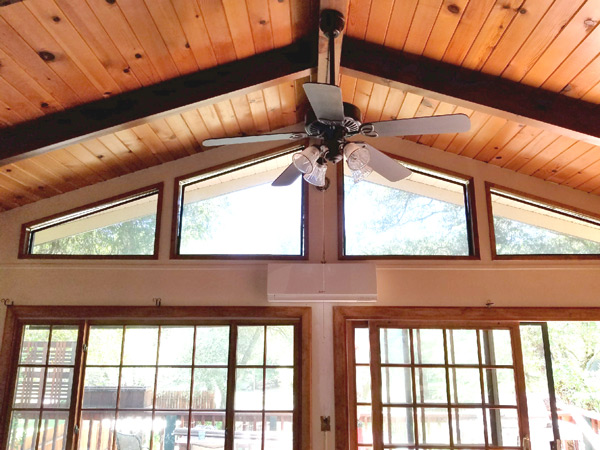 This home is located in Twain Harte, California, and had an existing heat source but no solution for cooling. The couple living in the home had just retired and wanted to enjoy their home more now that they would both be in the home for longer periods of time during the day. By installing ductless air conditioning in this Twain Harte, CA cabin we were able to completely eliminate one of the only problems in this beautiful home.
Problem: No cooling source, and no place to run ductwork. The customer also wanted to have a more contemporary look to the wall-mounted units.
Solution: We installed two designer series wall mounts in the home. A larger one for the living space and a smaller one for the bedroom.
Download My Guide To Ductless Mini-Splits
This home had the challenge of getting the living room units refrigerant lines to the back side of the home as there was only a crawl space through part of downstairs and a finished second bedroom. So we had to run the refrigerant lines horizontal in the front of the home, wrap-around back side of the gutter, and come down the wall to allow gravity to facilitate the drain. From there we went horizontal again until we found the crawl space and had the ability to dive under the house.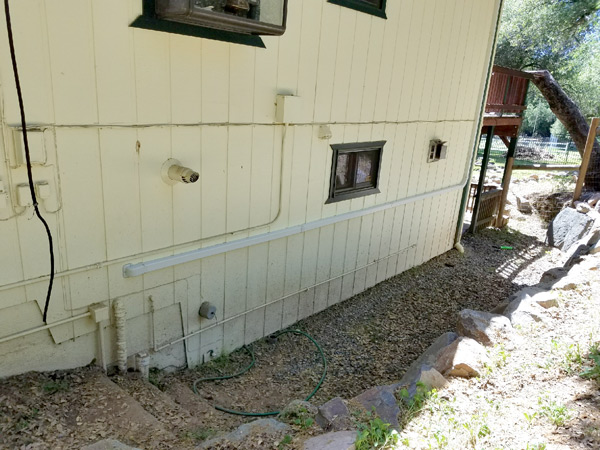 On the back side of the home, we came down next to the window and dove under the deck.
Electrical came from the back side of the breaker panel and right into the crawl space. We then added a disconnect and flexible whip to the unit.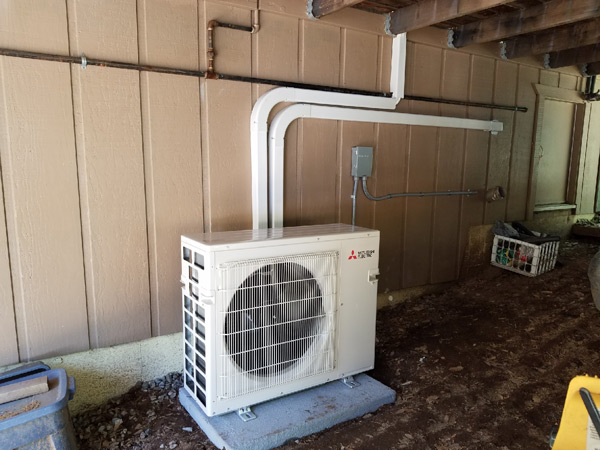 We set the unit on a styrofoam sound dampening pad.
We added refrigerant charge, registered their 12-year parts and compressor warranty with Mitsubishi and these customers are set to go enjoying the benefits of a nice quiet air conditioning system on those very hot days, as well as heat when next winter comes.
Download My Guide To Ductless Mini-Splits