Homes Built on Slabs
Our systems use a combination of indoor and outdoor units, connected by a conduit. Because there is no ductwork, conditioned air does not have to travel great lengths to reach its destination, which means rooms reach their desired temperature quickly, and they hold that temperature longer.
Case Studies of Installs in Homes on Slabs
Sorry, no posts were found.
Service Area
Serving Tuolumne and Calaveras Counties.
Control Your Zone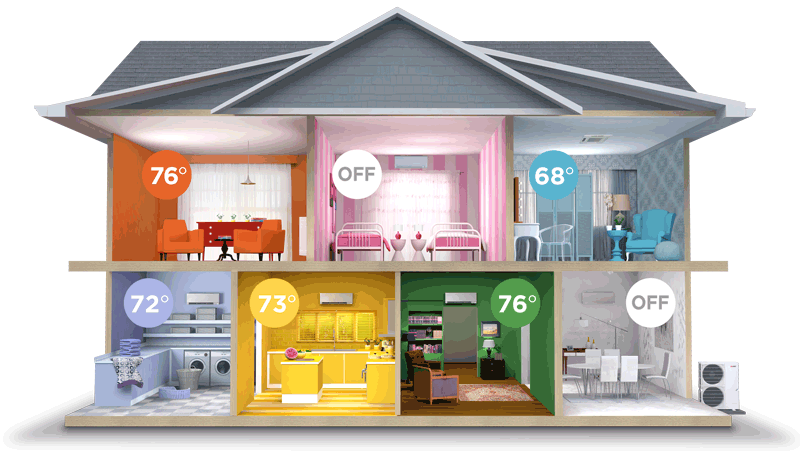 Room by room temperature control
Whisper-quiet
Odor filtration
Improves air quality, reducing dust, mold and allergens
Allergen filtration
No more hot or cold rooms in your room
Turn OFF unoccupied rooms
Up to 40% more efficient than central air
Mitsubishi Electric brings unmatched energy efficiency, performance and control to home cooling and heating. It's never been easier to keep everyone in your house comfortable, without spending a fortune on your energy bills. Mitsubishi Electric Zoned Comfort Solutions™ are perfect for any situation, from a hot or cold room to a whole-home renovation. These systems give you more control over the temperatures in your home, and do it better than central air.
How a Mitsubishi Electric Cooling & Heating System Works