WHISPER QUIET
Our indoor units operate as low as 19dB(A), quieter than a human whisper. Outdoor units operate as low as 58 dB(A)—the level of a restaurant conversation or background music.
HIGH PERFORMANCE THAT'S WHISPER QUIET
With advanced features that eliminate the noise of traditional systems

No Ducts, No Noise
Ductless solutions and short-run ducted systems deliver cooled and heated air directly to the rooms they serve, without the need for noisy fans.

Quiet By Design

All system components are designed to work in quiet harmony with details like an insulated compressor compartment and vibration dampeners.

No Noisy On and Off
You never have to hear the disruptive clanging of a central air system turning on and off again. With our systems, that noise is a thing of the past.
Control Your Zone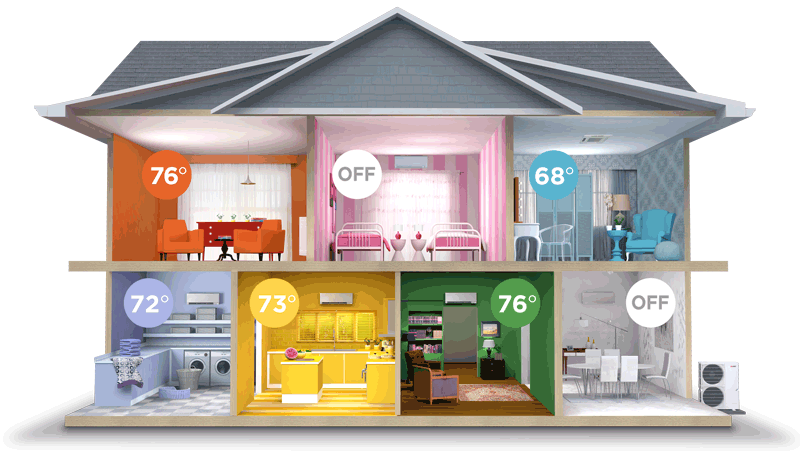 Room by room temperature control
Whisper-quiet
Odor filtration
Improves air quality, reducing dust, mold and allergens
Allergen filtration
No more hot or cold rooms in your room
Turn OFF unoccupied rooms
Up to 40% more efficient than central air
Mitsubishi Electric brings unmatched energy efficiency, performance and control to home cooling and heating. It's never been easier to keep everyone in your house comfortable, without spending a fortune on your energy bills. Mitsubishi Electric Zoned Comfort Solutions™ are perfect for any situation, from a hot or cold room to a whole-home renovation. These systems give you more control over the temperatures in your home, and do it better than central air.
Service Area
Service Area
Serving Tuolumne and Calaveras Counties.
Customize Your Comfort, Customize Your Look

Wall-mounted Indoor Unit
Slim, wall-mounted units provide individual room comfort control.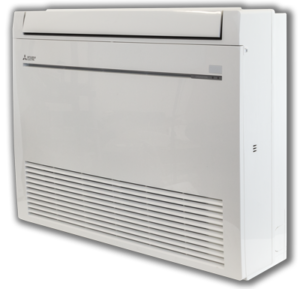 Floor-mounted Indoor Unit
Ideal for areas that are smaller or don't have as much wall space.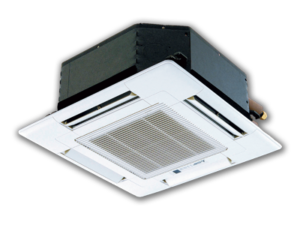 Ceiling-recessed Indoor Unit
Wider 4-way airflow pattern for better air distribution in a less obtrusive style.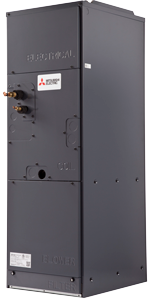 Multi-Position-Ducted
The perfect solution for larger zones or the entire floor. (Multi-zone applications only).
Choose from different styles of ductless and ducted indoor units.
Our solutions can be customized for any home.