Multi-Unit Install Homes
Mitsubishi Electric Cooling & Heating has introduced Hyper-Heating INVERTER® (H2i) technology, a significant advance in heat pumps. H2i uses an enhanced compressor system to deliver heat even when outdoor temperatures are as low as -13° F. You no longer need supplemental heat sources to maintain comfort or separate systems to provide heating in the winter and cooling in the summer. Hot-Start technology provides warm air instantly.
Case Studies
Sorry, no posts were found.
You can heat and cool a single zone or multiple zones.
Single Zone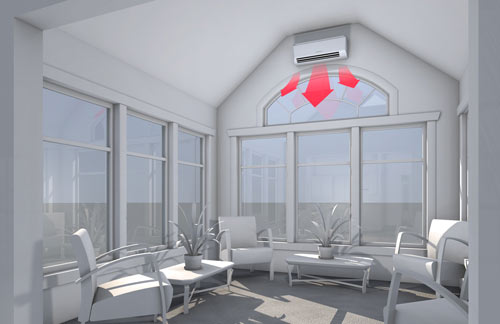 Perfect for additions, basements, sunrooms or any other space that offers a comfort challenge.

Multi-zone

Keep all the rooms of a house at maximum, individualized comfort levels without all the ductwork.
Service Area
Serving Tuolumne and Calaveras Counties.
Control Your Zone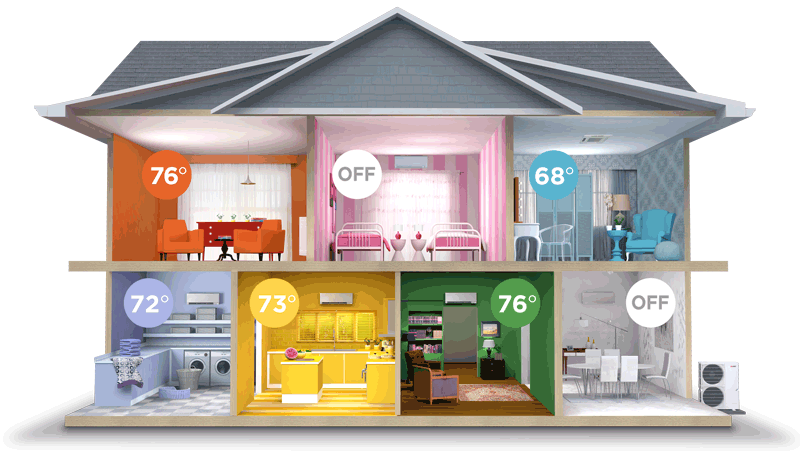 Room by room temperature control
Whisper-quiet
Odor filtration
Improves air quality, reducing dust, mold and allergens
Allergen filtration
No more hot or cold rooms in your room
Turn OFF unoccupied rooms
Up to 40% more efficient than central air
Mitsubishi Electric brings unmatched energy efficiency, performance and control to home cooling and heating. It's never been easier to keep everyone in your house comfortable, without spending a fortune on your energy bills. Mitsubishi Electric Zoned Comfort Solutions™ are perfect for any situation, from a hot or cold room to a whole-home renovation. These systems give you more control over the temperatures in your home, and do it better than central air.
How a Mitsubishi Electric Cooling & Heating System Works