Mobile Homes
Mitsubishi Ductless Heating and Cooling systems are flexible, efficient solutions that can be configured to your specific budget and comfort needs.
Here's How It Works
Ductless splits, also called "Mini-Splits" pump cooled or heated refrigerant directly to the wall or ceiling-mounted
air-handling unit
, and each unit has its own wireless electronic temperature control system, a.k.a., a remote.
Here's how the system works in a single room application:
The indoor unit uses refrigerant to cool or heat air and quietly pushes the chilled air it where you need it in your living space.
Refrigerant and electrical lines connect the outdoor unit to the indoor unit through a 3″ opening in the exterior wall.
The outdoor unit's state-of-the-art heat pump cools orwarms refrigerant and sends it back inside to the air handler, which continuously monitors the room for changes in temperature and sends conditioned air to the areas of the room that need it.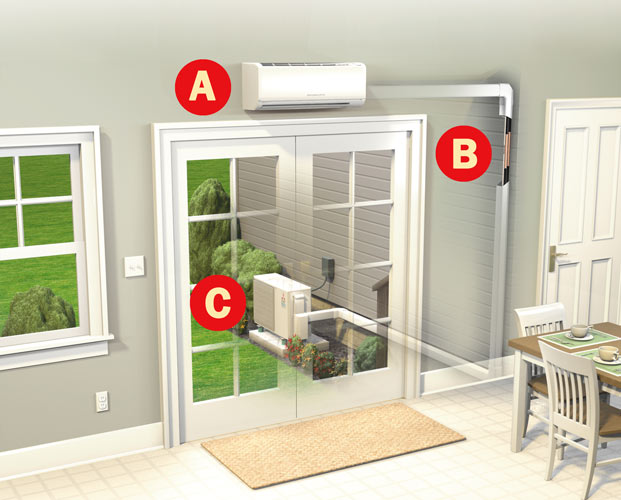 Service Area
Serving Tuolumne and Calaveras Counties.
Control Your Zone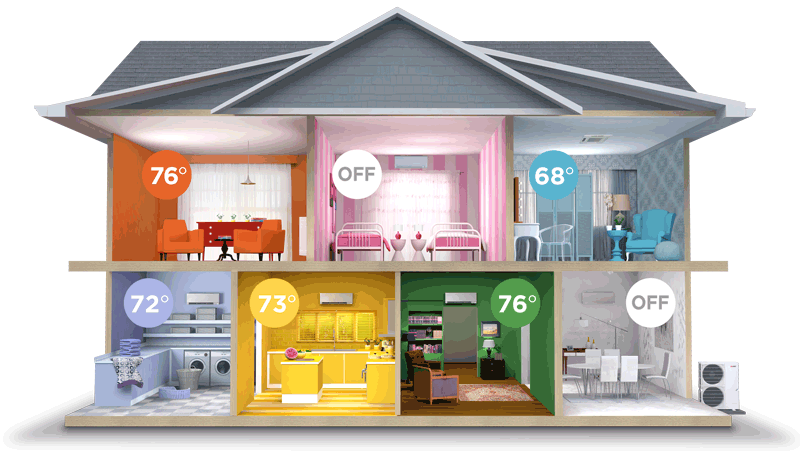 Room by room temperature control
Whisper-quiet
Odor filtration
Improves air quality, reducing dust, mold and allergens
Allergen filtration
No more hot or cold rooms in your room
Turn OFF unoccupied rooms
Up to 40% more efficient than central air
Mitsubishi Electric brings unmatched energy efficiency, performance and control to home cooling and heating. It's never been easier to keep everyone in your house comfortable, without spending a fortune on your energy bills. Mitsubishi Electric Zoned Comfort Solutions™ are perfect for any situation, from a hot or cold room to a whole-home renovation. These systems give you more control over the temperatures in your home, and do it better than central air.
How a Mitsubishi Electric Cooling & Heating System Works