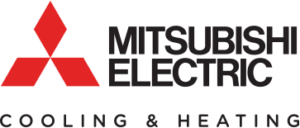 Control Your Comfort
Whether it's heating or cooling, Mitsubishi ductless units can turn
any room, zone or your entire home into an oasis of comfort.
Mitsubishi Ductless Makes Comfort Personal

Mitsubishi Ductless Heating

The advances in the heating performance of our units are unmatched. Our available H2i® technology can heat your space effectively even when temperatures  outside are down to -13°F.
Save on Energy Costs with Zoned Temperature Control
Mitsubishi Ductless Cools

Recognized worldwide as the best air conditioner on the market.
Control Your Zone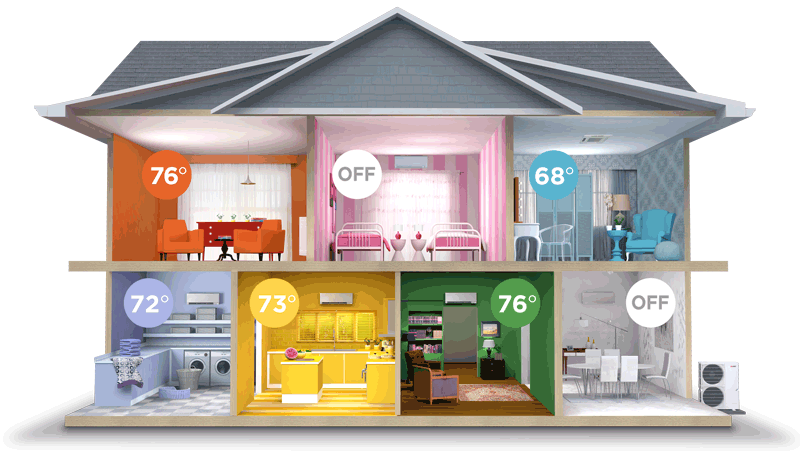 Room by room temperature control
Whisper-quiet
Odor filtration
Improves air quality, reducing dust, mold and allergens
Allergen filtration
No more hot or cold rooms in your room
Turn OFF unoccupied rooms
Up to 40% more efficient than central air
Mitsubishi Electric brings unmatched energy efficiency, performance and control to home cooling and heating. It's never been easier to keep everyone in your house comfortable, without spending a fortune on your energy bills. Mitsubishi Electric Zoned Comfort Solutions™ are perfect for any situation, from a hot or cold room to a whole-home renovation. These systems give you more control over the temperatures in your home, and do it better than central air.
Additions, Renovations, and New Homes
You don't have to install ductwork to make a living space comfortable. Mitsubishi Electric ductless solutions require only a 3″ opening for two refrigerant lines, control wiring and electrical connections. Mitsubishi Electric ductless is the perfect solution for new additions, for renovated bedrooms and office spaces, for garage and basement workshops or studios. And it's a lifesaver for any home that can't accommodate ductwork.
Outdoor units come in a wide variety of capacities, are compact and easy to install and camouflage

Attractive enclosures are available to beautify and protect outside refrigerant and electric lines

Indoor units can be installed anywhere in the room — on ceiling, wall, or floor
Customize Your Comfort, Customize Your Look

Wall-mounted Indoor Unit
Slim, wall-mounted units provide individual room comfort control.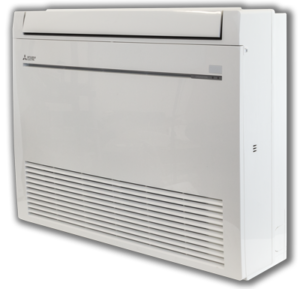 Floor-mounted Indoor Unit
Ideal for areas that are smaller or don't have as much wall space.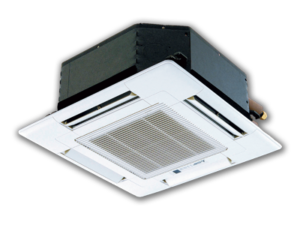 Ceiling-recessed Indoor Unit
Wider 4-way airflow pattern for better air distribution in a less obtrusive style.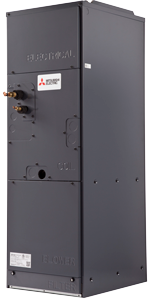 Multi-Position-Ducted
The perfect solution for larger zones or the entire floor. (Multi-zone applications only).
Choose from different styles of ductless and ducted indoor units.
Our solutions can be customized for any home.
How a Mitsubishi Electric Cooling & Heating System Works
Service Area
Serving Tuolumne and Calaveras Counties.
Groveland CA HVAC Contractor Using a Different Heating and Cooling Approach
Reasons to Select a Cooling and Heating Professional
Are you in need of installing a new system in your home? Perhaps you want something that goes beyond a few window air conditioners in several rooms of your home. Many homeowners will reach out to a contractor to install a whole-house cooling and heating system to get the house comfortable every day of the year no matter what the temperature is outside. The information below will show you why the best choice you can make to meet this goal is to work with our contractors.
Our contractors install a wide range of equipment manufactured to adjust the temperature in your home precisely. This equipment is suitable for large companies and commercial facilities as well. It has been designed to make sure the air is adjusted in a balanced way in the building where it is installed.
These systems are affordable and for single-family homes, they are only a few thousand dollars. A commercial facility may cost hundreds of thousands, but costs can be mitigated by comparing systems from several companies. Find out who offers what and look for a service that prides itself on competitive pricing.
Groveland California Air Conditioning Contractor Specialists
A frequent reason that someone would call for an HVAC company%u2019s help is to get a full central-home system installed. There are many different types, and some are powered by electricity, others by gas and some by propane or thermal energy. All of them can be put in within a short time frame so you can have a system installed before major weather occurs. You should always try to get a cooling system ready before the hot month's approach.
Having more time gives you a chance to see what all the companies have available and how much they will charge to do the work. You will be able to make a good decision, but you may want to call a business that repairs any existing systems. They can examine your system to see about any problems that might be going on with your unit whether it was recently installed or has been around for many years.
Air Conditioning Repair Service Groveland CA
Any unit that gives up on offering comfortable air is giving you a typical system problem. There are plenty of reasons why an AC unit will give out including motor problems, coolant problems or issues with the filter. Sometimes, it is not a mechanical issue but a duct system problem. Blockages can form over time and will need to be cleaned.
Most problems are electrical problems. Some other reasons that you might need to contact a repair contractor are getting a backup system so you can keep your family or coworkers cool when needed. You want to choose Performance-based Air and Heating companies so that you can never go wrong with your installation.
No matter which AC company you contact, they have to have lots of experience with all types of issues that occur in major systems and units of all sizes. If your unit was installed recently, it is probably still under warranty, so you would need to contact the installation company to get it fixed under that warranty.
Most manufacturers give you about six full months warranty on parts. You will not be required to pay for them, so you can easily get your unit up and running if the parts fail during this time. In larger buildings sometimes the problem is the furnace and the heating system itself.
Sometimes it takes a good deal of time to replace an old furnace. The necessary parts sometimes take a while to find. Newer units can be repaired faster especially if they were recently built. Often they only require about a day to get the parts and get fixed so that they are up and running again.
Usually, a furnace provides 10 good years of operation. You can be assured of this if you are using one that has gotten good reviews from real customers. Always choose a company to do the installations of the best systems that are available and that come with good recommendations.
When you need to get a unit installed, hire an expert that works in your area. The time frame you need to think about, as mentioned before, is how soon it will be before the hot months arrive. As an example, in the northern hemisphere, you want to contact installers no later than the end of February. This gives you plenty of time to get estimates and find a company to start working on your projects. This gives you plenty of time to have everything installed before April or May when you will start needing the cool air.
Most good companies can do maintenance on any type of equipment. You should have them perform maintenance regularly so that any small problems are fixed before they can become larger and more expensive problems. Many websites available tell you whether they offer maintenance services or not. Choose one after you have obtained estimates from several reputable local companies. This will save you hundreds of dollars in service charges and ensure you have a good working unit.
Heating Contractor – We Do Repairs 24 Hours A Day
If your system breaks down no matter if you have a central style or old-style baseboard unit, the call that you should make should be to a contractor who knows how to fix everything so that it works properly. It could take a few days to order parts if your unit is older but simple repairs can be done by this contractor also.
Unless you want a new unit you might want to consider letting the professionals that do the work take time to find out what the exact problem is. It could be that your circuit breaker is not working properly, or it could be that there is a failure of the major components. Ask your contractor for more information about what is wrong over the phone. They can do a diagnosis based on what you tell them. It could be a good time to ask about getting a new unit installed, too.
Groveland AC Installation
If you really need to get a new air conditioner installed, then you need the experts to do the job. If you have a large home or building you will want to invest in a central system because purchasing individual AC units would be more expensive. One other thing that is recommended that you do is think about getting central air installed with heat. Your installation contractor can give you a better deal when you get everything taken care of at one time. They will also use the right kind of equipment to power the system all through your building or home.
For many individuals going from window units, this central system is the preferred choice. This type is easier to operate. Some homes have older types. When you switch to something that has a thermostat, you will be delighted with how much time and money you save using it.
Call the contractors to get estimates first. They will help you decide which type is best to upgrade to. They can recommend units that are easy to operate.
Some individuals still want to work off older systems but if they switch to a system that has high-tech thermostatic controls, it is beneficial financially. You will need to call contractors to get the work done so the unit works perfectly to keep the temperature indoors consistently comfortable.
These companies have decades of experience. This, combined with the fact that the employees have lots of experience, will help you get the finest service. Great companies will work estimates up for you that include all charges and fees with no surprises.
Furnace Repair Service and Installation For Shaws Flat Area
Once you decide to get a furnace installed, you need to make an economic decision especially for a large facility like a school or office. Business owners are often motivated by this option because of the reliability of investing in a quality, modern furnace.
Heat Pump Installations
Once you get your estimates, you can then make a final decision. Select the company you feel will do the best job for the installation of the exact system that you need and are purchasing. Your ultimate decision should take into consideration the cost of the installation itself with the unit as well as the time it will take to get it installed.
When you only need one unit, there are advantages to choosing this option. You might be able to get the unit for sale from local contractors who can save you lots of money on its purchase. You may also get recommendations for units from local business owners like yourself. They can also help you save thousands of dollars on a reliable system.
Get recommendations for a good installation company from family or friends if you can. Looking for the right company always pays off in the end Groveland CA.