All Year Comfort for the Historic
Homes of the Mother Lode
Retain the integrity of your historic home with a ductless heating and cooling solution from Mitsubishi, the worldwide leader in ductless technology. Mitsubishi ductless solutions enable you to modernize this critical home operating system and eliminate hot and cold spots for good, all while preserving the historic charm and beauty of the structure.
Case Studies of Installs in Old and Historic Homes
Sorry, no posts were found.
Service Area
Serving Tuolumne and Calaveras Counties.
Control Your Zone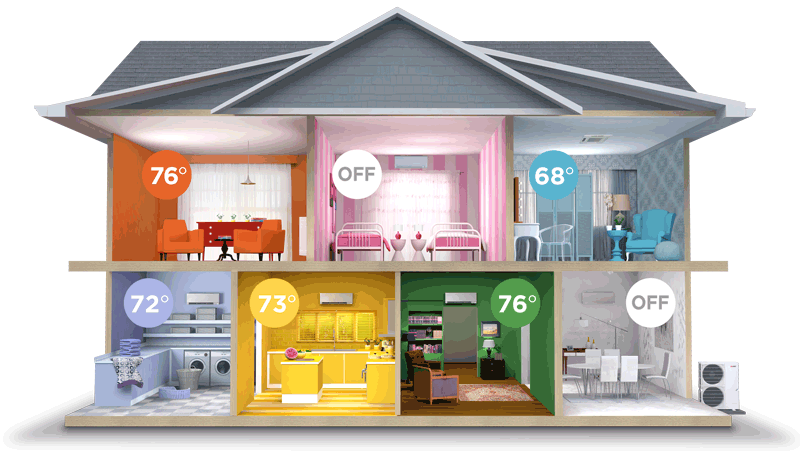 Room by room temperature control
Whisper-quiet
Odor filtration
Improves air quality, reducing dust, mold and allergens
Allergen filtration
No more hot or cold rooms in your room
Turn OFF unoccupied rooms
Up to 40% more efficient than central air
Mitsubishi Electric brings unmatched energy efficiency, performance and control to home cooling and heating. It's never been easier to keep everyone in your house comfortable, without spending a fortune on your energy bills. Mitsubishi Electric Zoned Comfort Solutions™ are perfect for any situation, from a hot or cold room to a whole-home renovation. These systems give you more control over the temperatures in your home, and do it better than central air.
How a Mitsubishi Electric Cooling & Heating System Works