CONSTANT COMFORT
Mitsubishi Electric Zoned Comfort Solutions™, including our deluxe wall-mounted models, use advanced features like 3D i-see Sensor™ to monitor occupancy in individual zones and adjust the temperature so you are always comfortable.
STAY COMFORTABLE
Without lifting a finger

Zoned Monitoring
Air handlers in each room measure return air and adjust automatically, rather than adjusting to conditions measured by a thermostat in a different room.

3D i-See Sensor
For select units, 3D i-see Sensor scans the room, detecting occupants' heat signatures, and adjusts temperature and airflow to maintain temperature and eliminate cold or hot spots.

Inverter Technology
Rather than turning on and off at certain temperature thresholds, INVERTER technology continuously ramps up or down to maintain the desired temperature.
Control Your Zone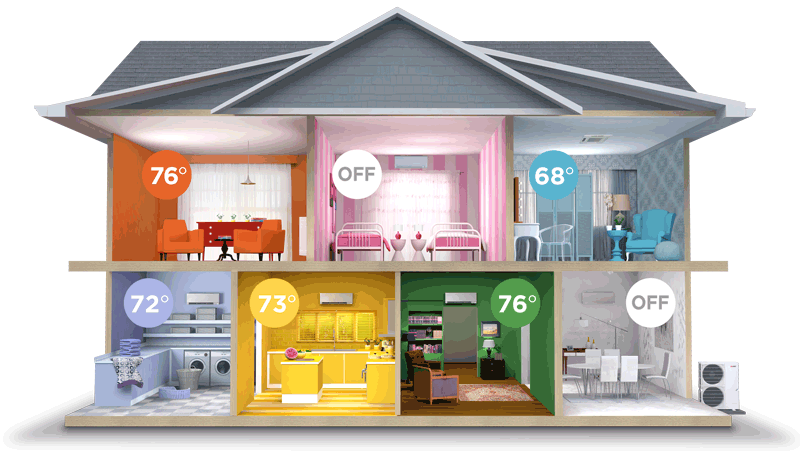 Room by room temperature control
Whisper-quiet
Odor filtration
Improves air quality, reducing dust, mold and allergens
Allergen filtration
No more hot or cold rooms in your room
Turn OFF unoccupied rooms
Up to 40% more efficient than central air
Mitsubishi Electric brings unmatched energy efficiency, performance and control to home cooling and heating. It's never been easier to keep everyone in your house comfortable, without spending a fortune on your energy bills. Mitsubishi Electric Zoned Comfort Solutions™ are perfect for any situation, from a hot or cold room to a whole-home renovation. These systems give you more control over the temperatures in your home, and do it better than central air.
Service Area
Service Area
Serving Tuolumne and Calaveras Counties.
Customize Your Comfort, Customize Your Look

Wall-mounted Indoor Unit
Slim, wall-mounted units provide individual room comfort control.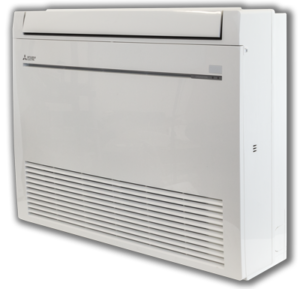 Floor-mounted Indoor Unit
Ideal for areas that are smaller or don't have as much wall space.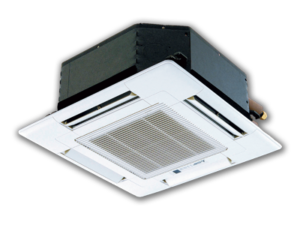 Ceiling-recessed Indoor Unit
Wider 4-way airflow pattern for better air distribution in a less obtrusive style.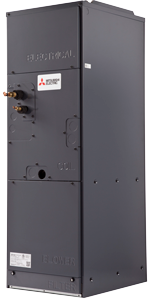 Multi-Position-Ducted
The perfect solution for larger zones or the entire floor. (Multi-zone applications only).
Choose from different styles of ductless and ducted indoor units.
Our solutions can be customized for any home.