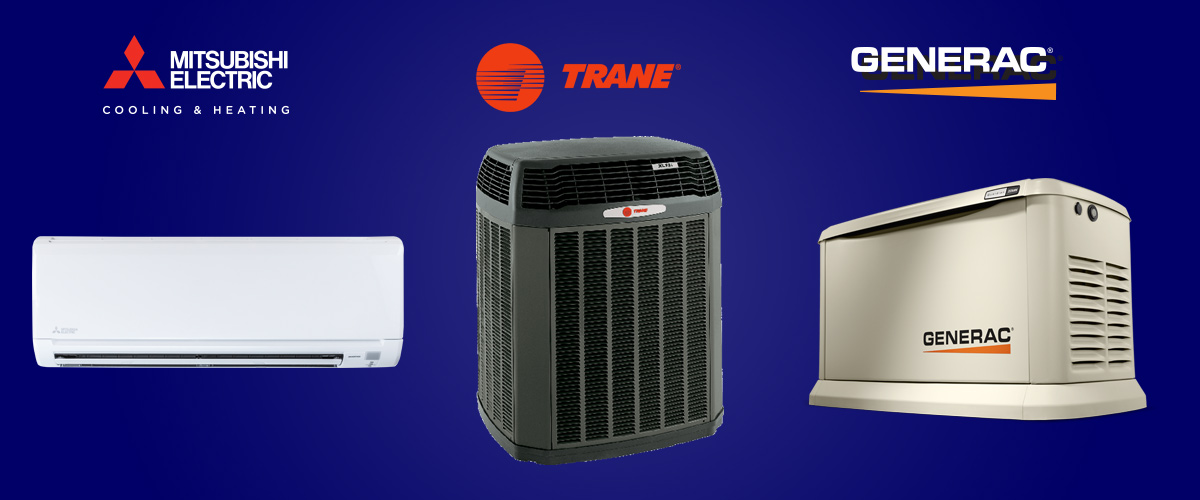 The #1 selling line of home backup generators
Back Up Your Entire Home or Just the Most Essential Items
With Generac's Guardian Series, you need never invest in a larger backup power system than you need. From essential circuit coverage to backing up your entire home, there is a Guardian Series home backup generator that fits the bill. Now coming with FREE Mobile Link™, allowing you to monitor the status of your generator on a phone, tablet or computer from anywhere in the world.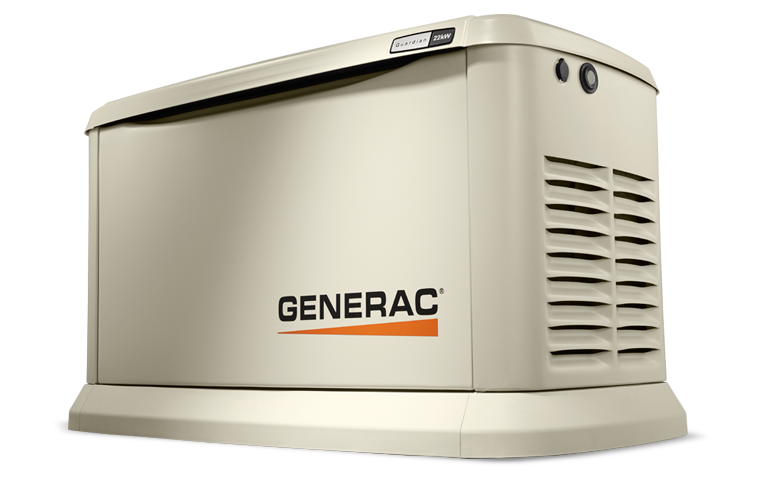 Home backup power. Comfort. Security. Convenience.
A permanently installed Generac home backup generator protects your home automatically. It runs on natural gas or liquid propane (LP) fuel, and sits outside just like a central air conditioning unit. A home backup generator delivers power directly to your home's electrical system, backing up your entire home or just the most essential items. Now coming with FREE Mobile Link™, allowing you to monitor the status of your generator on a phone, tablet or computer from anywhere in the world.
Mobile Link™ Remote Monitoring FREE with every Guardian Series Home Standby Generator
Allows you to monitor the status of your generator from anywhere in the world using a smartphone, tablet, or PC. Easily access information, such as the current operating status and maintenance alerts. With Mobile Link, you are taken care of before the next power outage.
Automatic Operation
Don't worry about having to be there to start and turn off your Generac home backup generator because it does that automatically–whether you're home or away. Your Generac home backup generator runs on your existing natural gas or LP fuel supply. Save the gas cans for your other outdoor power equipment.
The #1 Selling Brand of Home Backup Generators
Generac created the home backup generator category. Today, our generators are preferred by most homeowners who invest in home backup power.
Power Directly to Your Home
You'll never have to run an extension cord through a window or door again. Your Generac home backup generator safely delivers power right to your home's electrical panel.
24/7/365 Customer Support
Power outages aren't a 9-to-5 thing. That's why Performance Based Heating & Air is standing by all day every day to answer any questions you might have.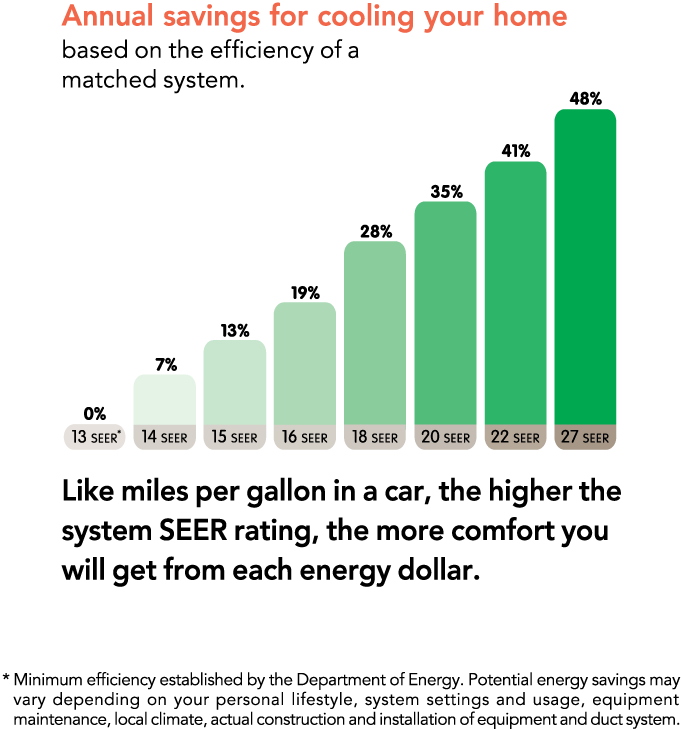 We Service & Repair ALL Makes and Models of HVAC and Ductless Systems

Mitsubishi Ductless Cools & Heats


Recognized worldwide as the best air conditioner on the market. Plus, the advances in the heating performance of our units are unmatched. Our available H2i® technology can heat your space effectively even when temperatures outside are down to -13°F.
Mitsubishi Ductless Makes Comfort Personal

Service Area
Serving Tuolumne and Calaveras Counties.
Mini Split & Ductless Ventilation in Murphys California
All That You Should Understand About Mini Split Ductless Heating/AC HVAC systems
Mini-splits are Heating Ventilation and Air Conditioning Systems (HVACs) that permit users to manipulate indoor conditions for example temperature in individual rooms or spaces. These systems are usually made from two main components a backyard condenser or compressor along with an indoor(s) evaporator or air-handling unit. The infrastructure to the method is relatively simple to set up mainly because it only requires a 3-inch hole using a wall which houses the condensation drain line, copper tubing, communication and power cables, linking the indoor and outdoor units.
Mini-Split
Mini-split systems are not the same in the conventional central air systems in that they make consumption of little if any ductwork at all. Mini-splits can mitigate energy losses that appear in the ductwork of huge centralized HVAC systems. Energy losses in ductwork are estimated to increase energy or power consumption by around 30%. Energy losses in central air systems can be worse particularly if the ducts run through unconditioned rooms like basements or attics. Mini-split HVAC systems are therefore more energy-efficient than conventional central air systems.
Slim Duct System
Conventional central air systems take advantage of huge ducts that can be very intrusive and also expensive to install. With mini-split systems, you do not have to think about buying expensive duct infrastructure since these systems are largely ductless, and where ducts are employed, very slim variants are utilized. A slim duct system is therefore minimally intrusive and cheaper to put in. There is no need to be concerned about noisy ducts in your home's interior walls. These systems are space efficient and you should not require a lot of materials to set up.
Ductless Mini Splits
Ductless mini-splits will be the perfect HVAC solution for new homes or constructions that aspire being 100% energy-efficient. Ducts and ductwork would be the components most accountable for energy losses in HVAC systems. Central air systems that utilize intricate networks of ducts during the entire structure of a building play a role in high power bills and poor cooling and heating of indoor spaces. These systems are outdated and have been replaced by more energy-efficient ductless mini-split HVAC systems.
Mini Split AC
Mini-split cooling and heating system offer better flexibility options when compared with traditional heating and air conditioning solutions. Whereas traditional central air system force cooled and heated air through ducts, ductless air conditioner systems deliver air right into specific rooms. An average mini-split AC is made up of an individual outdoor and one or more tiny indoor units that only have to be mounted and linked to a trustworthy power source. A mini-split AC can be a cost-effective method to replace inefficient electric baseboard heaters, space heaters, and window air cooling units.
Mini-Split Heat Pumps
Mini-split heat pumps are fantastic for all sorts of homes and offices. They could be included in both new constructions and also older buildings that have non-ducted HVAC systems like space heaters (propane, kerosene, wood), radiant panels, and hydronic (hot water heat). Also, they are an effective HVAC solution for home extensions or room additions where installation of new distribution ductwork will not be feasible. Mini-split heat pumps are also common in energy-efficient modern homes that only need a tiny-scale heating ventilation and air-con system.
Mini-Split Heater
Mini-split heaters can be set up in new homes, apartments, condominiums, offices, home extensions and older buildings that used central ducted forced air systems. They may be used to improve temperature control in individual rooms or spaces in homes and buildings. A mini-split heater is easy to put in and can lead to huge power savings each and every month. Our prime price of power generally in most parts of the country has prompted homeowners and building managers to look for more energy efficient heating and air conditioning solutions. Mini-split heaters are currently the best choice available in the market today.
Ductless HVAC
Ductless HVAC systems are almost replacing ducted forced-air system in new constructions within both the commercial and residential real-estate sector. These systems have gained widespread popularity and acceptance because they are affordable and easy to set up. Traditional ducted system require intensive labor and many weeks of work to totally install in the home or office building. On the other hand, ductless HVAC system require minimal labor and time and energy to set up.
Also, ductless HVAC systems have already been reported to offer you better quality of air and temperature control to the people in different parts of a residence or building. Individuals the family room can adjust the temperature in their indoor air without affecting people in the kitchen or other parts of your home. You can essentially create different 'climate zones' in just one house. You additionally do not possess to heat or cool rooms that aren't occupied. This allows you to save a ton of money regarding monthly power bills. Ductless Mini-split HVAC systems are definitely the way to go.
Mini Split Heat Pump
Ductless Air Conditioner
About Our Residential and Commercial Company and Service
Serving Murphys CA.
Duct Repair
Thank you for considering us for all your duct repair needs.
Heaters • HVAC • Furnaces • Air Conditioning