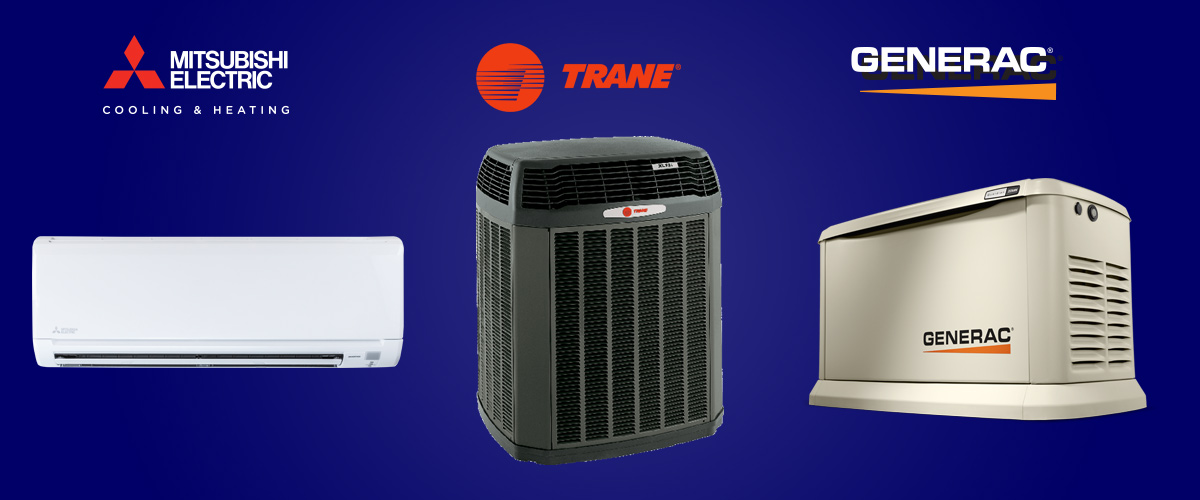 The #1 selling line of home backup generators
Back Up Your Entire Home or Just the Most Essential Items
With Generac's Guardian Series, you need never invest in a larger backup power system than you need. From essential circuit coverage to backing up your entire home, there is a Guardian Series home backup generator that fits the bill. Now coming with FREE Mobile Link™, allowing you to monitor the status of your generator on a phone, tablet or computer from anywhere in the world.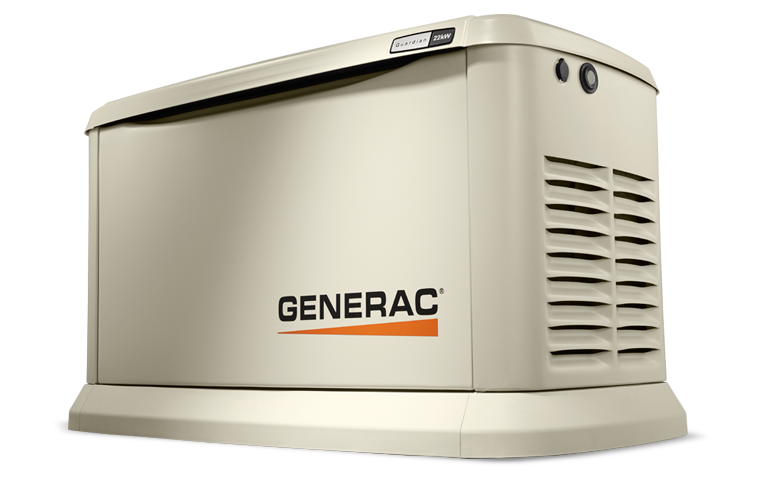 Home backup power. Comfort. Security. Convenience.
A permanently installed Generac home backup generator protects your home automatically. It runs on natural gas or liquid propane (LP) fuel, and sits outside just like a central air conditioning unit. A home backup generator delivers power directly to your home's electrical system, backing up your entire home or just the most essential items. Now coming with FREE Mobile Link™, allowing you to monitor the status of your generator on a phone, tablet or computer from anywhere in the world.
Mobile Link™ Remote Monitoring FREE with every Guardian Series Home Standby Generator
Allows you to monitor the status of your generator from anywhere in the world using a smartphone, tablet, or PC. Easily access information, such as the current operating status and maintenance alerts. With Mobile Link, you are taken care of before the next power outage.
Automatic Operation
Don't worry about having to be there to start and turn off your Generac home backup generator because it does that automatically–whether you're home or away. Your Generac home backup generator runs on your existing natural gas or LP fuel supply. Save the gas cans for your other outdoor power equipment.
The #1 Selling Brand of Home Backup Generators
Generac created the home backup generator category. Today, our generators are preferred by most homeowners who invest in home backup power.
Power Directly to Your Home
You'll never have to run an extension cord through a window or door again. Your Generac home backup generator safely delivers power right to your home's electrical panel.
24/7/365 Customer Support
Power outages aren't a 9-to-5 thing. That's why Performance Based Heating & Air is standing by all day every day to answer any questions you might have.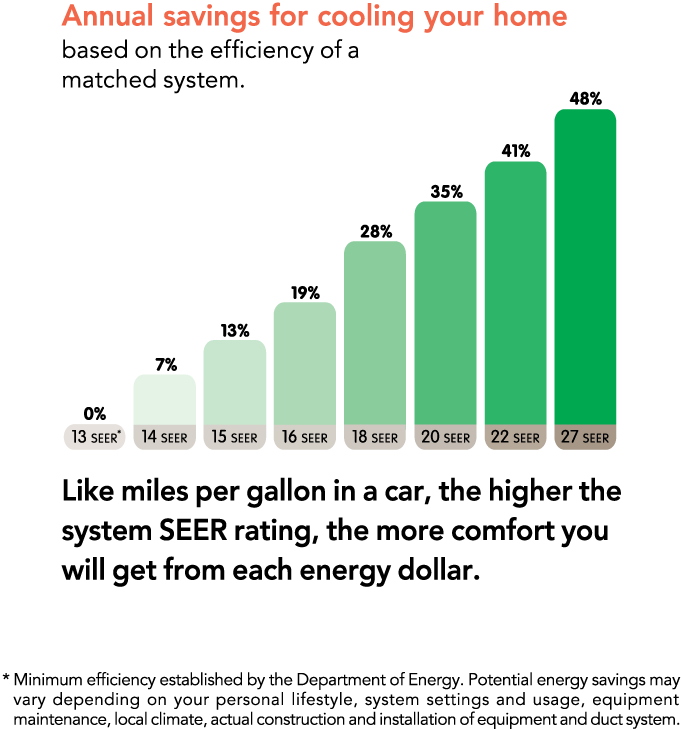 We Service & Repair ALL Makes and Models of HVAC and Ductless Systems

Mitsubishi Ductless Cools & Heats


Recognized worldwide as the best air conditioner on the market. Plus, the advances in the heating performance of our units are unmatched. Our available H2i® technology can heat your space effectively even when temperatures outside are down to -13°F.
Mitsubishi Ductless Makes Comfort Personal

Service Area
Serving Tuolumne and Calaveras Counties.
A ductless HVAC system is comprised of a small outdoor unit and one or more indoor units. These units require nothing more than mounting capabilities and access to electricity. Traditional heat pumps and central air conditioning systems force cooled and heated air through ducts. Compare that to ductless heating and cooling systems that deliver air directly into different zones.
Sometimes referred to as split systems, mini split systems, multi-split systems, or split-ductless systems, ductless heating and cooling systems offer a cost-effective way to replace inefficient window air conditioning units, space heaters, and electric baseboard heaters. You can install these units in home additions, new construction, condominiums, and apartments. They're also ideal to improve temperature control in specific rooms. Ductless systems can even be fit for buildings that currently use forced-air systems.
A ductless HVAC system is a year-round heating and cooling solution for both homes and businesses. Here's why!
How Ductless Systems Help in the Spring
A ductless HVAC system is great for the Spring when pollen counts soar and everyone tends to have a runny nose.
Indoor air quality can actually be lower than the quality of outdoor air. With traditional HVAC systems, air ducts must be professionally cleaned on a regular basis, and even after cleaning, dust and allergens are left behind. A ductless HVAC system, on the other hand, offers multi-stage filtration that can drastically reduce dust, bacteria, pollen, allergens and other particulates in the air.
This isn't only helpful for allergens; it's also a huge benefit during wildfire season when the air can be filled with smoke. Having exceptional indoor air quality is essential all year long.
Using a Ductless HVAC System in the Heat of Summer
Remember the sound of music from the ice cream truck as it started to drive down your street? Spending summer inside a home or business that uses a ductless HVAC system is just as sweet.
Ductless systems offer Zoned Comfort Solutions, which means you can set different temperatures for each area of the house. No matter how hot it is outside, it's comfortable inside. That sunroom addition with all the gorgeous windows is just as comfortable as your bedroom with the shades pulled.
And because ductless systems are so energy efficient, you won't have sticker shock when your utility bill arrives.
Ductless Systems are Reliable When Fall Temperatures Aren't
Will it be 80 degrees today? Or 40? The weatherman doesn't know. But even without a reliable forecast, your ductless HVAC system will keep you comfortable. Whether you live in a historic home, or you have a newer home built on a cement slab, you're guaranteed to be comfortable when you use your ductless system during the fall.
As summer starts to release its grip on the Gold Country, you'll stay comfortable in a unit that's Whisper Quiet. You never have to hear the disruptive clanging of a central air system turning on and off again. With our systems, that noise is a thing of the past.
Rely on Your Ductless System When Old Man Winter Arrives
Northern California isn't a climate most would consider "extremely cold," but there are days here that are brutally cold. A ductless HVAC system has Hyper-Heating, which includes significant advancements in heat pump technology.
Hyper-Heating H2i®

is designed to provide comfortable indoor temperatures in extreme cold-climate conditions (as low as -13° F) while saving energy and money.

INVERTER

zoning systems deliver only the amount of hot air needed to achieve the desired temperature, meaning you use significantly less energy than traditional units.

Hot-Start

technology ensures you feel warm air immediately.
When you use a ductless HVAC system in the winter, you will no longer need supplemental heat sources to maintain comfort.
No matter the time of year, a Ductless HVAC System from Performance Based Heating & Air is designed to keep you comfortable. Download a Product Guide today to learn more.
Heaters • HVAC • Furnaces • Air Conditioning