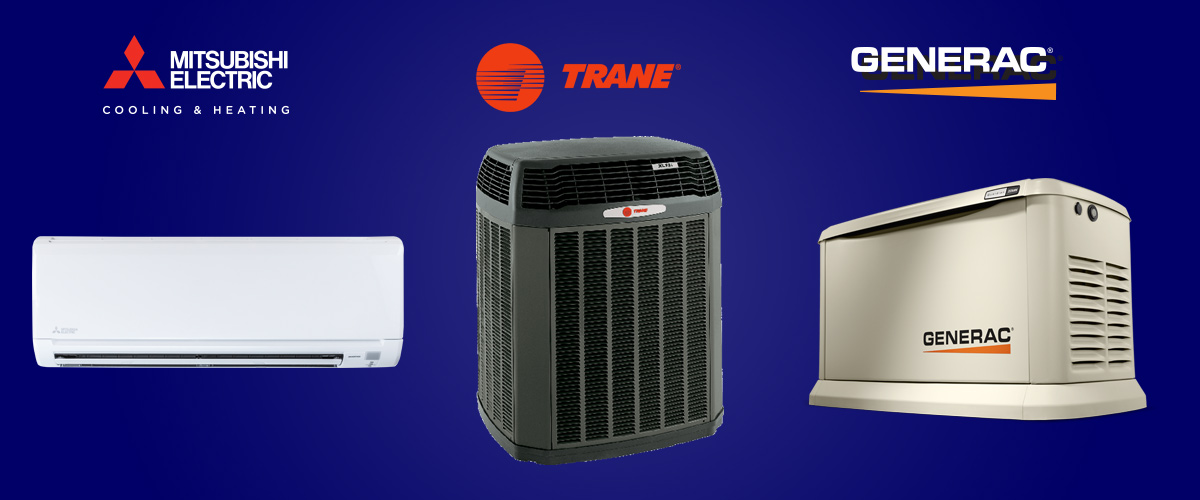 The #1 selling line of home backup generators
Back Up Your Entire Home or Just the Most Essential Items
With Generac's Guardian Series, you need never invest in a larger backup power system than you need. From essential circuit coverage to backing up your entire home, there is a Guardian Series home backup generator that fits the bill. Now coming with FREE Mobile Link™, allowing you to monitor the status of your generator on a phone, tablet or computer from anywhere in the world.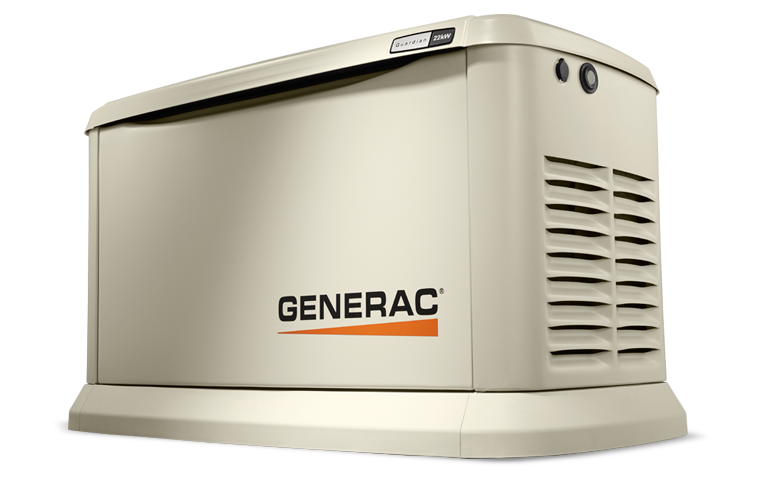 Home backup power. Comfort. Security. Convenience.
A permanently installed Generac home backup generator protects your home automatically. It runs on natural gas or liquid propane (LP) fuel, and sits outside just like a central air conditioning unit. A home backup generator delivers power directly to your home's electrical system, backing up your entire home or just the most essential items. Now coming with FREE Mobile Link™, allowing you to monitor the status of your generator on a phone, tablet or computer from anywhere in the world.
Mobile Link™ Remote Monitoring FREE with every Guardian Series Home Standby Generator
Allows you to monitor the status of your generator from anywhere in the world using a smartphone, tablet, or PC. Easily access information, such as the current operating status and maintenance alerts. With Mobile Link, you are taken care of before the next power outage.
Automatic Operation
Don't worry about having to be there to start and turn off your Generac home backup generator because it does that automatically–whether you're home or away. Your Generac home backup generator runs on your existing natural gas or LP fuel supply. Save the gas cans for your other outdoor power equipment.
The #1 Selling Brand of Home Backup Generators
Generac created the home backup generator category. Today, our generators are preferred by most homeowners who invest in home backup power.
Power Directly to Your Home
You'll never have to run an extension cord through a window or door again. Your Generac home backup generator safely delivers power right to your home's electrical panel.
24/7/365 Customer Support
Power outages aren't a 9-to-5 thing. That's why Performance Based Heating & Air is standing by all day every day to answer any questions you might have.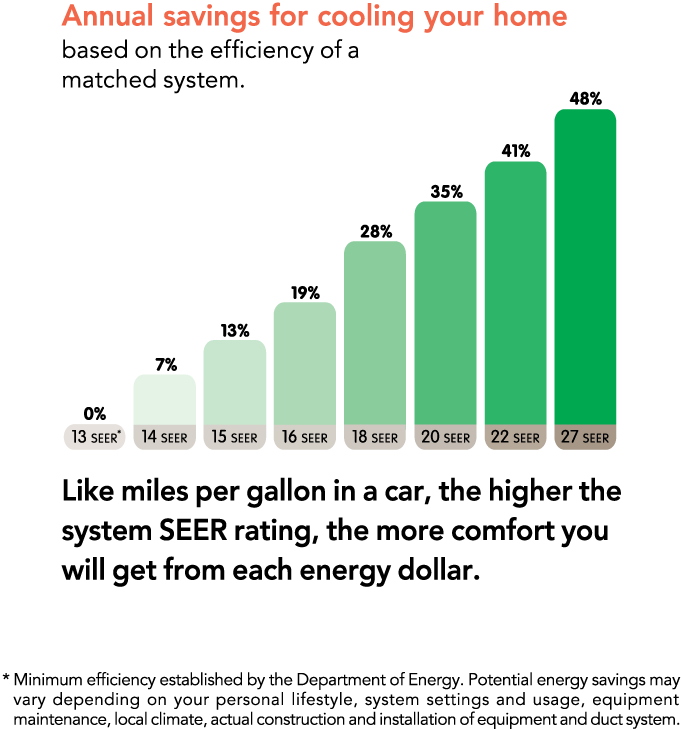 We Service & Repair ALL Makes and Models of HVAC and Ductless Systems

Mitsubishi Ductless Cools & Heats


Recognized worldwide as the best air conditioner on the market. Plus, the advances in the heating performance of our units are unmatched. Our available H2i® technology can heat your space effectively even when temperatures outside are down to -13°F.
Mitsubishi Ductless Makes Comfort Personal

Service Area
Serving Tuolumne and Calaveras Counties.
We receieved a call from a customer that had a home built in 1937, with multiple add ons over the years and never having any kind of central heating and air system. Furthermore the customer was concerned about permits in downtown Sonora and if we could work with their existing asbestos siding.
Problem: No central Heat and Air and no place to install one. A concern for breaking the asbestos siding and whether we could do the job without too much construction. Also we had to find a place to put the outside unit as there was no ground space available.
Solution: We installed a 19 SEER 5 zone Mitsubishi ductless mini split covering three zones downstairs and two upstairs. We hung the unit on factory brackets to provide a place for the unit outside. Pulled a permit for the job.
Historic homes are always a little more difficult to work on as we never know what we might run into. A historic home on slab adds to the complexity. This home however was a historic home on slab with about 5 remodels AND its two story with asbestos siding! But this isn't our first rodeo.
SO we decided to hang the unit on the side of the home to give us the space needed for outside condenser. We placed indoor units in a manner that would allow us to run the refrigerant lines up into the attic and back down the other side of the building. Drain lines where easy as we took them straight to the ground.
This home really only has two rooms that are used but we installed the 5 zone for future potential use and resale value. The customers where very happy with the way the job turned out and so where we. County passed inspection.
We registered the customers 12 year warranty with Mitsubishi.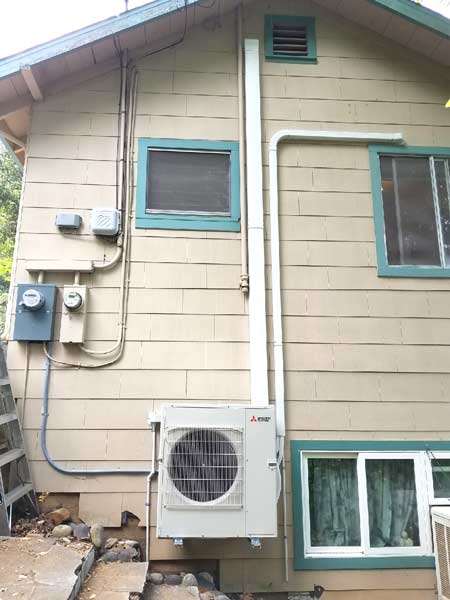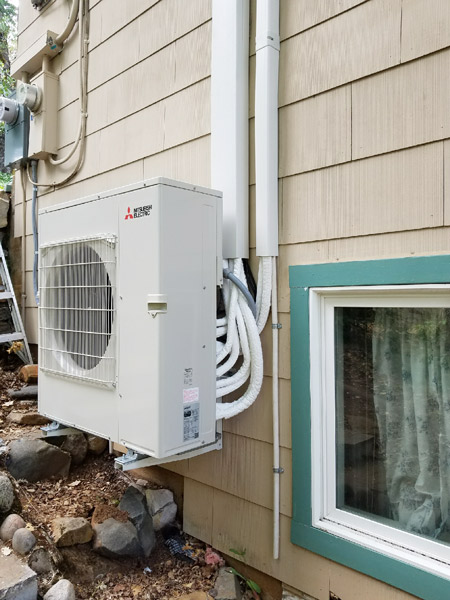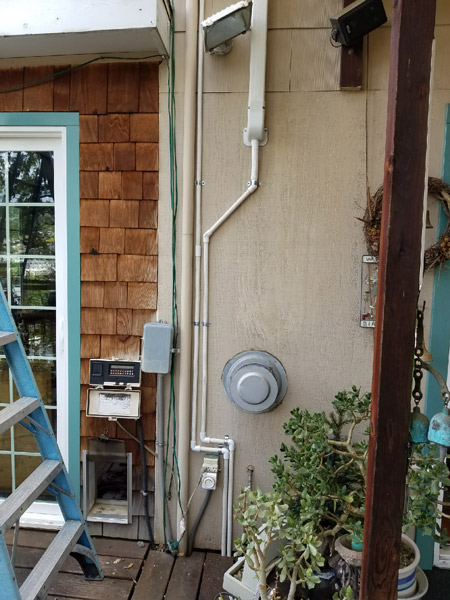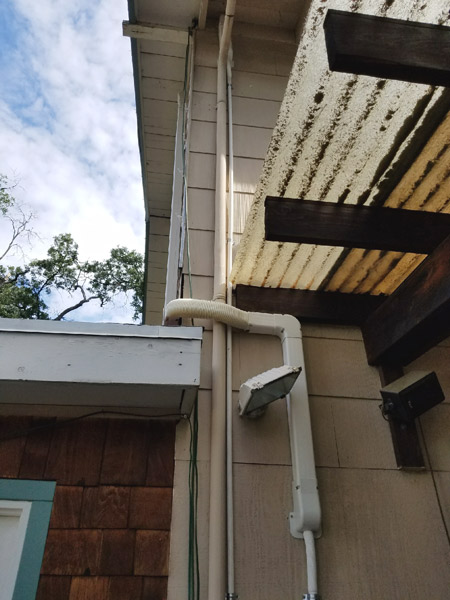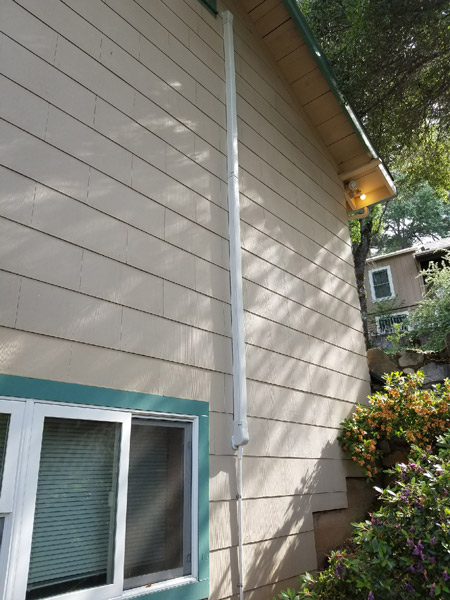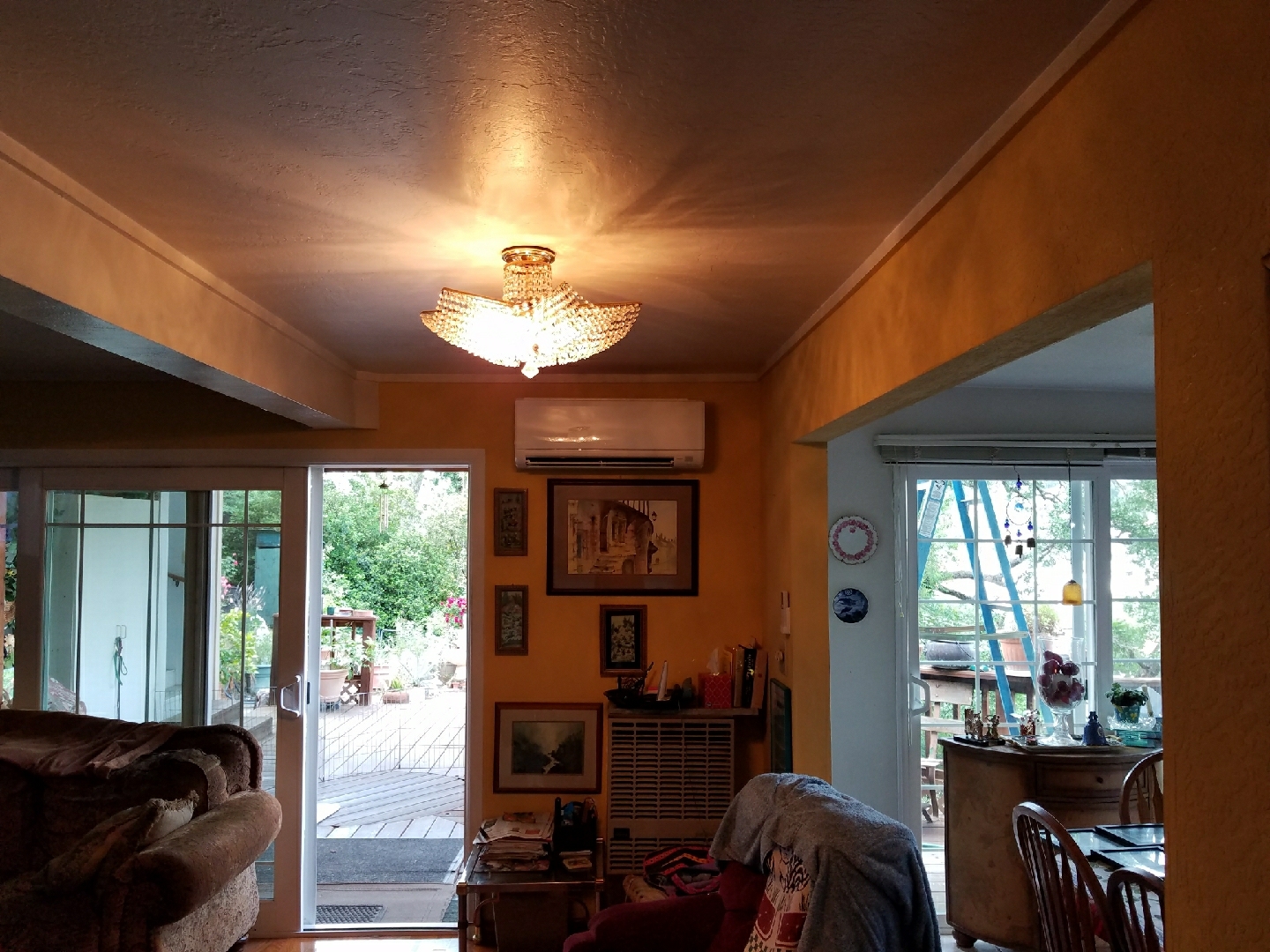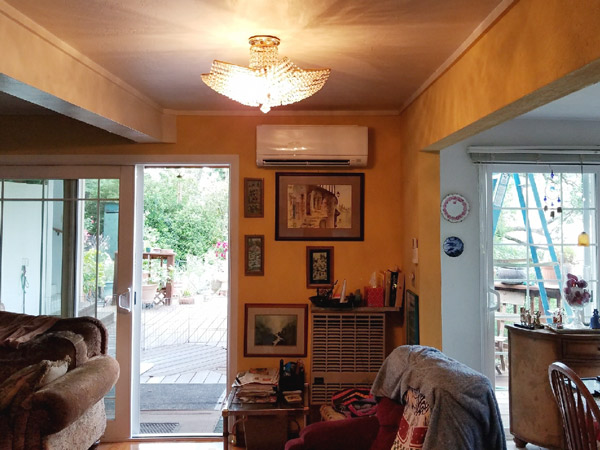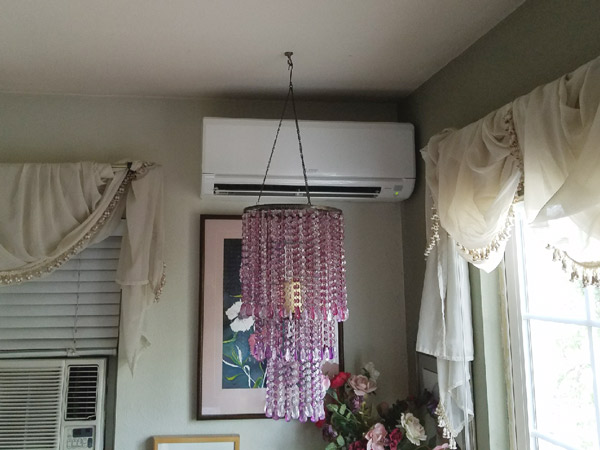 Heaters • HVAC • Furnaces • Air Conditioning