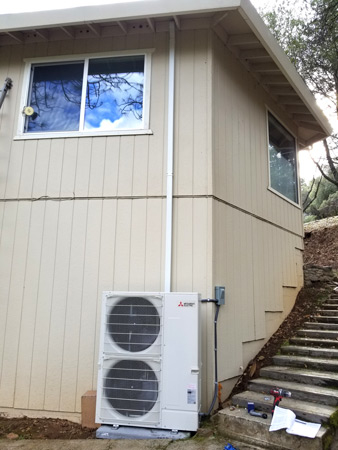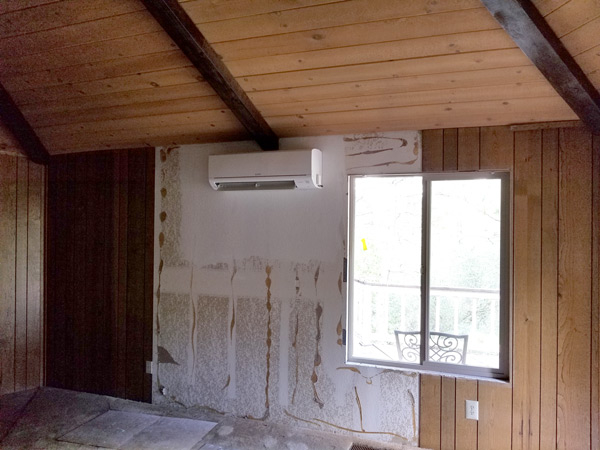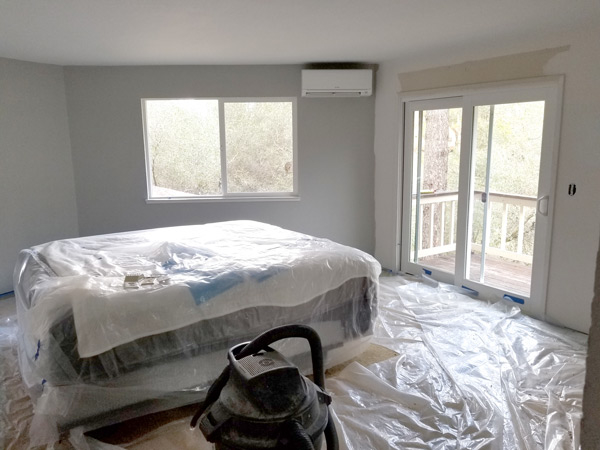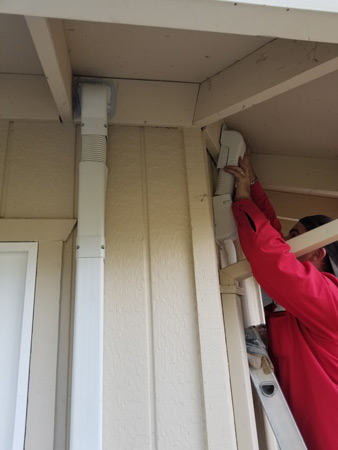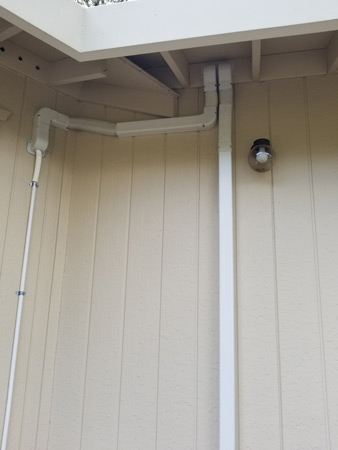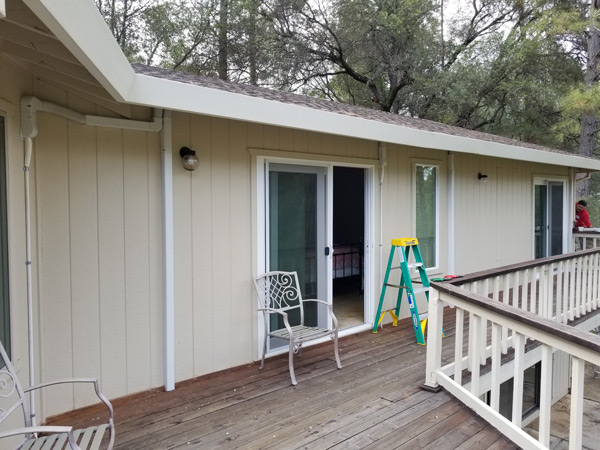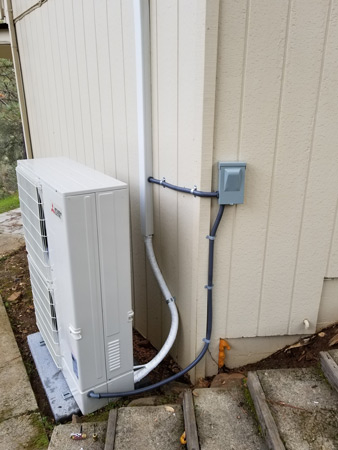 We got a call for a two-story house on a slab that a customer just bought and wanted a new system put in. They had an existing heat pump that was about 25 years old and attached to ductwork. There were large chases throughout the bottom floor and the closet was being used for the furnace.
Problem: Homeowner wanted the ability to control each room individually and was looking for a way to increase space in the home. They also wanted something that was very efficient and had WiFi.
Solution: We installed a 19 SEER, 6 zone, 4 ton Mitsubishi ductless mini split with branch boxes and WiFi
This home gave us a real challenge in trying to make the outside track look nice as we didn't have a crawl space to hide refrigerant lines like many homes. SO we went up into the attic with each refrigerant line and just brought drain lines down to the ground. The best practice with drain lines is to use gravity but there is an option to use a pump, however pumps are expensive and are a potential weak speak in the system due to failure. We always try to design our systems without pumps.
This house also had an octagon type living room up and down stairs that had no attic space.
We placed the unit on the back side of the house and ran the branch boxes in the attic. Electrical to branch boxes and indoor units is supplied from the outdoor unit so all we had to do was get electrical to a disconnect at the outdoor unit.
This house was also under remodeling but the customer wanted to be able to work in a conditioned environment so we agreed to come in early and advised them to just paint walls where we would need to hang our wall units.
This house took us four days to complete but turned out very nice as our installers paid very close attention to details and uniformity.
We also removed their existing system which freed up a closet and now they are going to go back in and removed the chases that cramp the bottom floor.
Now they can complete their remodel and forever home in comfort….