There are two types of people in this world… those who like to stay ahead of the game and those who wait until the last minute.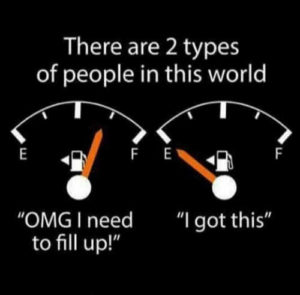 When it comes to your HVAC system, waiting until the last minute can actually cost you. A lot.
The Problems with a Dying HVAC System
Repair costs associated with a dying HVAC system can add up fast. All of the different parts of a unit work together. A single problem that remains unresolved can lead to another problem, and then another, and then another. Upgrading to a new ductless HVAC system that comes with a warranty means those unpredictable expenses are tabled.
A dying HVAC system also gives you high energy bills matched with subpar performance.
Older compressors require 40% more electrical consumption than new, energy efficient models. Also, leaky air ducts require the system to work harder. In both of these situations, the comfort in your home will suffer, your energy bills will go up and other parts of your air conditioner may begin to fail. By upgrading, you can purchase a more efficient system that will keep you comfortable, while keeping costs down.
While repairs may help for a little while in the situations listed here, they are typically not going to be a solution that lasts. In many cases, the best option is going to be to replace the unit altogether.
Starting Prices for Ductless Heating & Air Conditioning Units
Swapping out your current system for a brand new ductless heating and air conditioning unit requires an investment, but you'll get your money back quickly.
The prices below are starting prices… this is the lower estimate of what it will cost to purchase one of our ductless heating and air conditioning units.
Single zone systems start at $2,700 and go up to about $5,000

2 zone systems start at $5,000 and go up to about $8,500

3 zone systems start at $7,000 and go to about $10,500

4 zone systems start at $9,000 and go up to about $15,000

5 zone systems start at $11,000 and go up to about $17,000

6 zone systems start at $13,500 and can go up to about $20,000

8 zone systems start at $16,000 and can go up to about $25,000
Important note: if your home would normally require two HVAC systems, then you'll want to consider a 6 zone system or an 8 zone system for your ductless heating and air conditioning unit.
The Energy Savings Add Up
Zoned temperature controls add up to significant energy savings when you get your utility bill each month. Our customers usually save about 50% on their electrical bill in the summer, and 60% on their electrical bill in the winter for those who use a standard heat pump for heat. If you use propane in the winter, expect a 25% savings. Take a look at last year's utility bills and do some quick math. How much can you save?
The Non-Financial Benefits Are Important, Too
Upgrading to a brand new ductless HVAC system has benefits that far outreach the financial savings (although those are significant). Our units are Whisper Quiet, and they allow you to have Improved Indoor Air Quality.
The warranty on these units is great, too. There's a 12-year warranty on the compressor, 12-year warranty on parts, and a 2-year warranty on labor (with the option to upgrade that to a 12-year warranty). Ductless HVAC units also need fewer repairs. Mitsubishi boasts a 0.8% parts breakdown ratio over the 12 year warranty period of all products in the USA.
When you compare the costs of a ductless heating & air conditioning system from Performance Based Heating & Air to your broken HVAC system, you can see it's time to make a change. Add in the energy savings, and there's no question about what makes the most financial sense. Questions? Ready to get your quote? Contact us today!